The Living Goddess of Nepal
Isabella Tree explores the Kumaris, young girls chosen to be worshipped in Nepal by both Hindus and Buddhists as symbols of purity and makers of kings.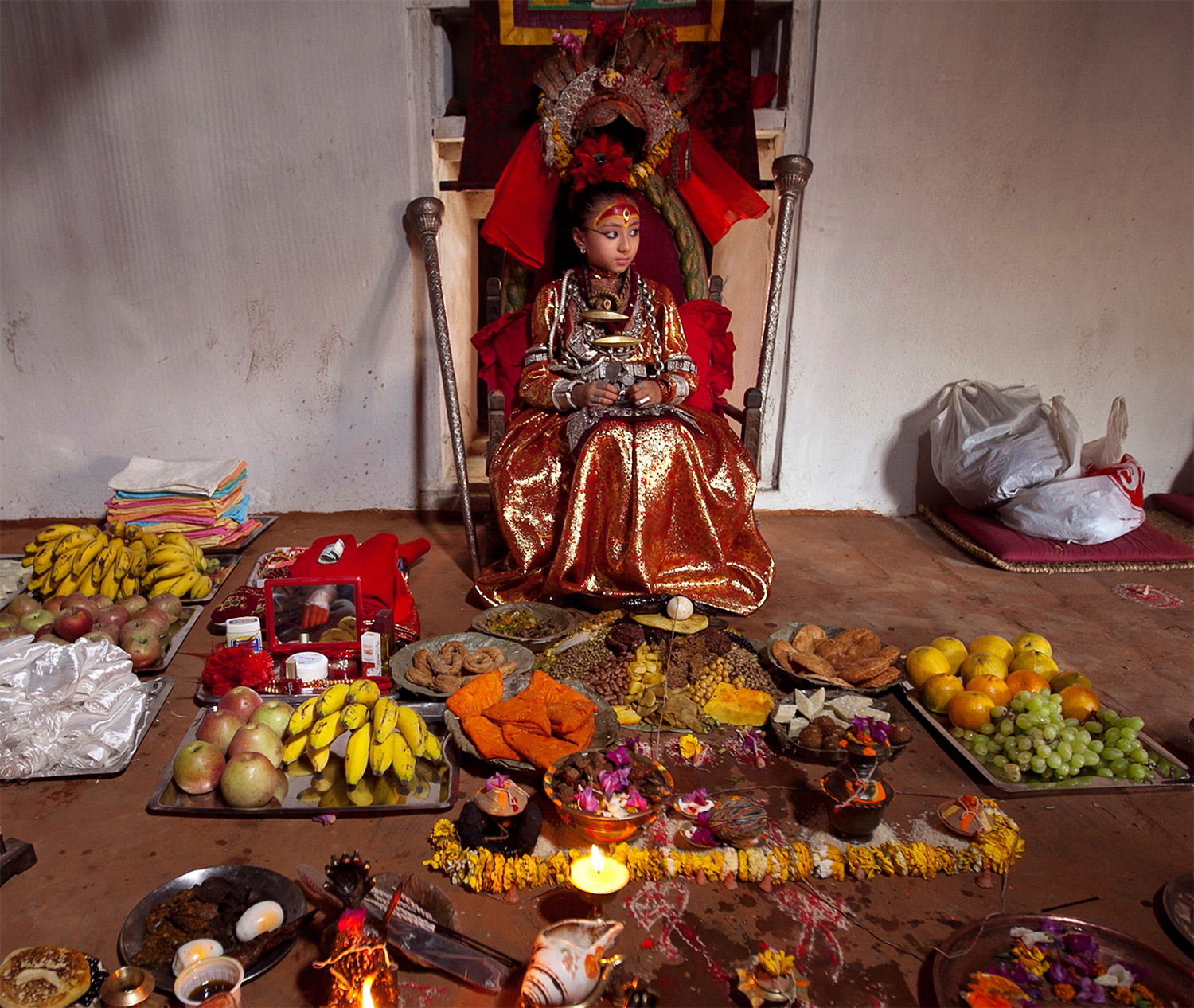 In a medieval building in the heart of old Kathmandu lives a young girl known to Nepalis as 'Kumari'. To foreigners she is the 'Living Goddess'. Her face features on the cover of guide books, postcards and souvenirs. Beneath a bejewelled crown and bedecked with gold snake necklaces and sacred amulets, she gazes at the world enigmatically, never smiling. If she smiles at you – so her worshippers believe – it is an invitation to heaven and you die. From the centre of her forehead, painted red and edged in gold, stares a third, 'all-seeing' eye, a black pupil set in bronze.