Las Vegas: Who Built America's Playground?
Larry Gragg digs beneath the glitzy surface of America's 'sin city' to find out how this extravagant home of gambling and glamour came into being.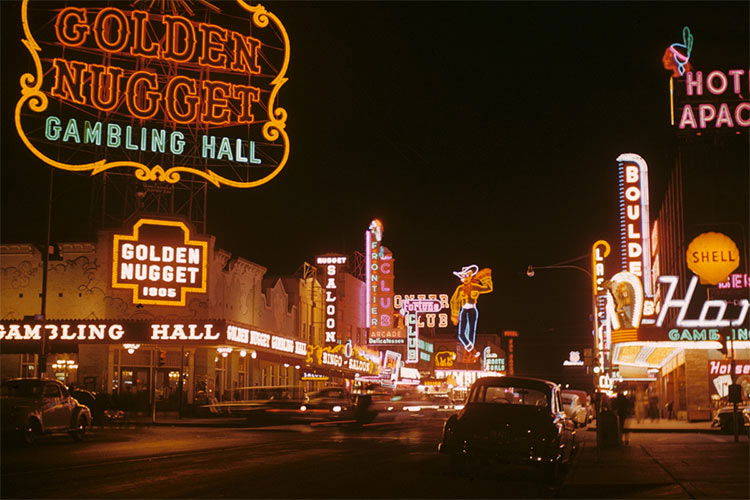 In the 1974 blockbuster The Godfather Part II a character named Hyman Roth, modelled after crime boss Meyer Lansky, pays homage to a departed friend,
... he had an idea – to build a city out of a desert stop-over for GI's on the way to the West Coast. That kid's name was Moe Green – and the city he invented was Las Vegas. This was a great man – a man of vision and guts. And there isn't even a plaque – or a signpost – or a statue of him in that town! ...
Green is a reference to Lansky's associate Benjamin, 'Bugsy' Siegel of the infamous New York and Brooklyn-based crime syndicate known as Murder Incorporated. Seventeen years after Godfather II premiered, Warren Beatty made an award-winning film, Bugsy, which likewise depicted Siegel as a visionary responsible for the famous Las Vegas Strip. In the final frames of the film, the viewer is treated to a panoramic shot of the glowing Strip at night with the words:
By 1991 the six million dollars invested in Bugsy's Las Vegas dream had generated revenues of 100 billion dollars.