T.H. McGuffe describes how the mounted lancer and the pike-bearing infantryman have appeared on European battlefields from classical times until within living memory.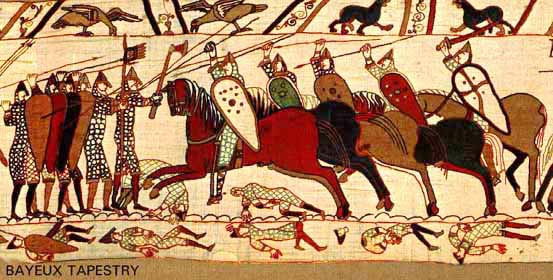 Both lance and pike are variations of the spear; and, since our Anglo-Saxon forbears were essentially a spear-bearing nation, it is strange that British troops have not achieved more fame with this formidable weapon. The only really hostile action possible by a long, pointed pole, however, is that of a thrust, and in general, Britons have a cautious distrust of confiding to any single means of attack.
Moreover, the lance is an offensive weapon, the pike one by nature attractive to poverty-stricken footmen, and these islands have been on the whole not particularly aggressive in tactical habits, nor especially lacking in resources. Spears can, of course, be cast. The Roman pilum, seven feet long and artfully designed to harm and to hamper an enemy, was a highly effective part of a legionary's equipment.
But in the centuries since other and better missile weapons—the cross-bow quarrel, the yard-long yeoman's arrow, bullet and cannon-shot, the armoured horseman travelling at speed—regularly ousted the javelin from the battlefield. The mounted lancer and the pike-bearing infantryman lasted much longer, and have appeared on European battlefields within living memory.