Lady Mary Seymour: An Unfit Traveller
What became of the baby daughter of Henry VIII's widow Katherine Parr and her disgraced fourth husband Thomas Seymour after their deaths? Linda Porter unravels a Tudor mystery.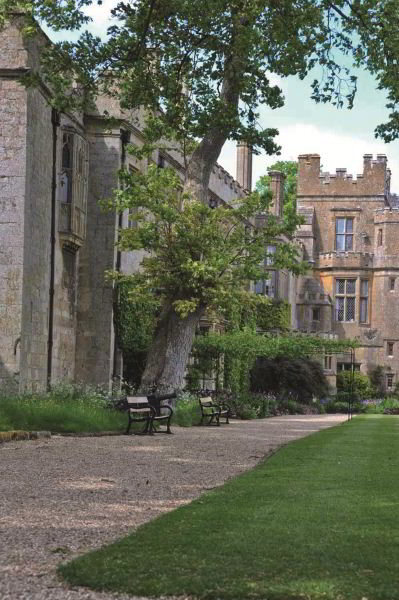 Sudeley Castle, Gloucestershire. The bay window on the left is the nursery where Lady Mary spent her earliest days. (English Rose Photography)
On August 30th, 1548 Katherine Parr, widow of Henry VIII and then wife of Thomas Seymour, Lord Sudeley, gave birth to a daughter at her fourth husband's country seat, Sudeley Castle in Gloucestershire. Katherine was 36 years old and the pregnancy, so far as we know, was her first. For Tudor times this was very late to be embarking on motherhood and Katherine, plagued by morning sickness and general discomfort, found the experience trying. Her general condition was compounded by the realisation that Seymour's very open flirtation with the Lady Elizabeth, her late husband's daughter and now her ward, had passed the bounds of propriety. So Elizabeth had been sent away in the spring and the 11-year-old Lady Jane Grey had, instead, accompanied Katherine to the Cotswolds for her confinement. There Thomas and Katherine seem to have repaired their marriage while waiting with mounting excitement for the birth of the child whom Thomas was confident would be a boy.