John Milton: Poet as Politician
Alexander Winston describes how, in the middle of personal troubles, Milton became an eloquent defender of Cromwell's system of government.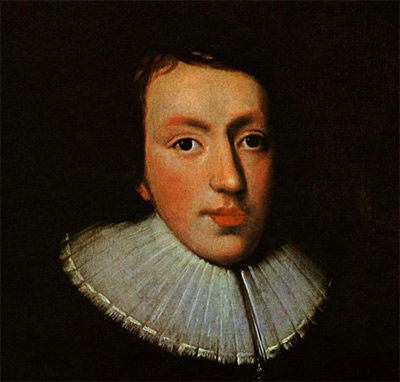 Years later John Milton fancied his return home from Naples as a rush to the barricades. 'The sad news of civil war in England called me back, for I considered it base that, while my fellow-countrymen were fighting at home for liberty, I should be travelling at my ease for intellectual culture.' In fact, no one was fighting in December 1638, and his journey northward proceeded at a leisurely pace.
Rome's academicians embraced this learned young man with the finely arched brows, fresh complexion and sculptured mouth, who remained virginal (a rare thing on the grand tour), but was in love with love, and could write amorous Italian sonnets like a native. He lingered also in Florence to visit the galleries and pay his respects to the aged Galileo.
At Venice he took care to ship off a crate of books and music collected on his wanderings; theological discussions with Calvinist professors delayed him at Geneva. Eight months in all, a longer return than his journey out-hardly the sweating warrior hot for the fray.