A.I. Macinnes on the support for the exiled Stewart dynasty after the Glorious Revolution of William III.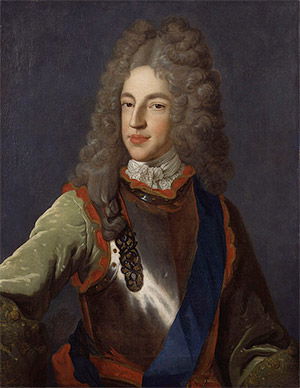 James Francis Edward Stuart, "The Old Pretender"
From the deposition of James VII in 1689 to the flight in the heather of his grandson – Charles Edward, 'Bonnie Prince Charlie' – in the summer of 1746, the restoration of the Stewart dynasty was a major preoccupation of Scottish politics, an irritant to successive British governments and a peripheral theme in European diplomacy.