Philip Morgan explains why Italians have tended to gloss over the period 1940-43, when Mussolini fought against the Allies, preferring to remember the years of German occupation 1943-45.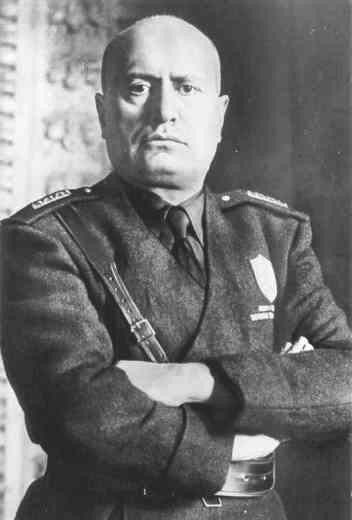 In June 1940, after nine months of an embarrassing and uncongenial stance of 'non-belligerency', the Italian Fascist dictator, Benito Mussolini, declared war on Britain and France. It was to be a 'revolutionary' war, a Fascist imperialist war which would result in the fundamental redistribution of territory and resources, and the realization of Fascist aspirations for Italy to dominate the Mediterranean area.
The Italian armed forces failed to make any lasting military and territorial gains in any of Italy's many theatres of war, and were driven out of the colonies Italy already possessed. Nazi Germany bailed Italy out in Greece and the Balkans, and in North Africa, in 1941. The East African empire, including Ethiopia, was lost in 1941, and by May 1943, Allied troops had expelled Axis forces from North Africa altogether, opening the way for the invasion of Sicily in July 1943. A large Italian army sent to fight Germany's war in the Soviet Union was smashed by Russian offensives during the batdes for Stalingrad in late 1942 and early 1943. Abandoned by the Germans, its disintegration and flight was, after Greece, the most humiliating and demoralizing experience of Italy's war.