The Hunt for Jack the Ripper
William D. Rubinstein reviews the achievements of the Ripperologists and considers the arguments surrounding the so-called Ripper Diaries.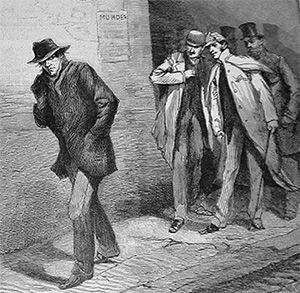 The five prostitutes were stabbed to death in Whitechapel between August 31st and November 9th, 1888, always late at night. Then, for unknown reasons, the killings stopped. Each of the women – Mary Ann (Polly) Nichols (August 31st, 1888), Annie Chapman (September 8th), Elizabeth Stride and Catharine Eddowes (both September 30th, about half-a-mile apart), and Mary Jane Kelly (November 9th) – was not merely murdered, but horribly mutilated, with organs removed and a strong possibility of cannibalism. The last victim was mutilated almost beyond recognition.