The creation of the modern unified German state in January 1871 constitutes the greatest diplomatic and political achievement of any leader of the last two centuries; but it was effected at a huge personal and political price, argues Jonathan Steinberg.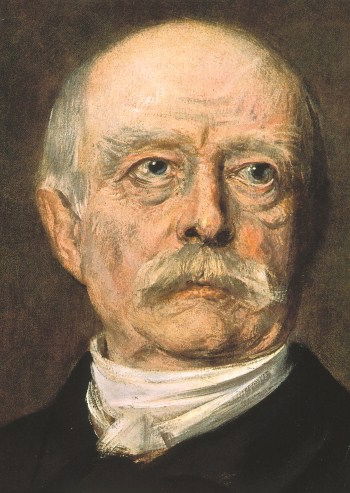 In June 1862 Otto von Bismarck, then 47 years old and not yet minister-president of Prussia, decided to visit London. He had been the Prussian ambassador to St Petersburg since 1859 and for nearly a decade before that served as Prussia's ambassador to the German Confederation.
His reputation in diplomatic circles was that of a person capable of eccentric and outrageous statements. He lived up to it at a reception at the Russian ambassador's residence. Bismarck explained his plans to Benjamin Disraeli, the future British prime minister; Baron Brunnow, the Russian ambassador; and the Austrian envoy, Friedrich, Count Vitzthum von Eckstädt. He told the astounded guests exactly what he had in mind.
Disraeli recorded his words: