Neil Taylor looks for traces of history visible and invisible in the great square at the heart of Beijing.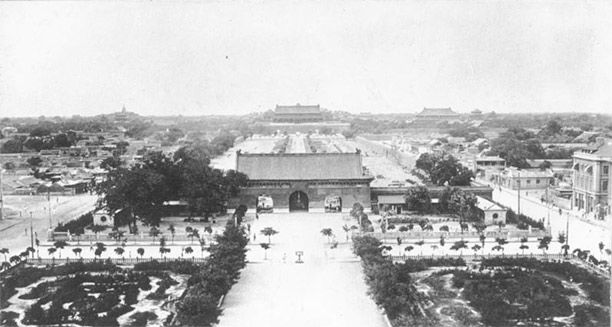 At the heart of modern Beijing is the huge empty space almost a kilometre long and half a kilometre wide known as Tiananmen Square, after the Tiananmen (Gate of Heavenly Peace) on its north side leading into the Forbidden City. An excellent way for the modern visitor to look at Chinese history is to wander around the square and consider what has happened there, what did not happen and what might have happened.
Tianamen itself was originally created in the fifteenth century. But it was only after the Boxer Rising at the end of the nineteenth century that the area in front of it was cleared and the square formed. In the middle stand the Monument to Revolutionary Heroes and the mausoleum of Mao Zedong.