Henry Tudor's Web of Intrigue
Derek Wilson looks at Henry Tudor's long period of exile and asks what influence it had on his exercise of power following his seizure of the English throne in 1485.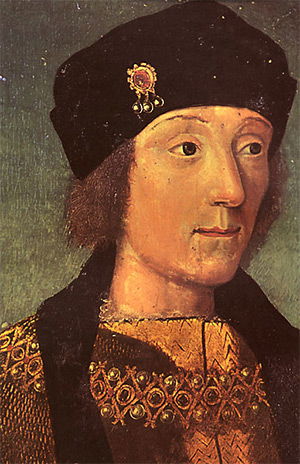 Portrait of Henry as a young man by an unknown French artist
The Tudor dynasty presided over the most formative period of English history. The relationships between crown, nobility and church changed drastically. England's final severance from Europe followed the rejection of papal authority and the loss of Calais in 1558. The collapse of monasticism and the appearance of gentlemen's residences altered the landscape. The emergence of a middle class, increasingly dominant in government and Parliament, presaged a fundamental transformation of the political system.
All this inclined earlier generations of historians to identify 1485 as the beginning of Modern History and, inevitably, disposed revisionists to insist upon continuity with the 15th cent-ury. Whichever view we take, we have to recognise that the personality and policies of the first Tudor king form the essential bridge between old and new England. So who was Henry, Earl of Richmond, the future Henry VII (r.1485-1509)? What elements forged his political credo and his administrative methodology? As soon as we ask those questions we have to start looking for answers on the other side of the English Channel, where Henry spent his formative years. This was the breeding ground of Tudor political and administrative reform.