Glastonbury's Christmas Tree
Attempts to regrow the Glastonbury thorn after it died in 1991.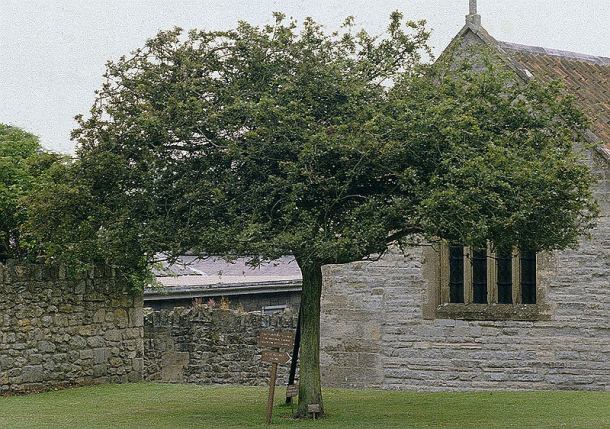 Until recently, the Glastonbury Holy Thorn, famous for its Christmas blossom, stood in front of St John the Baptist's Church in the centre of the Somerset town. Several times the vicar of Glastonbury had sent blossoms to the Queen at Christmas time. But it was pronounced dead in June 1991, and tree surgeons cut down the tree the following February.
Many have tried to grow the Glastonbury Holy Thorn, Crataegus monogyna var. biflora, from seed and direct cuttings, but in recent years all attempts have reverted to the normal hawthorn type, flowering only in spring.