Lisa Pine explores the impact of the BDM Nazi girls' movement and discusses both the opportunities and constraints it presented to young German women.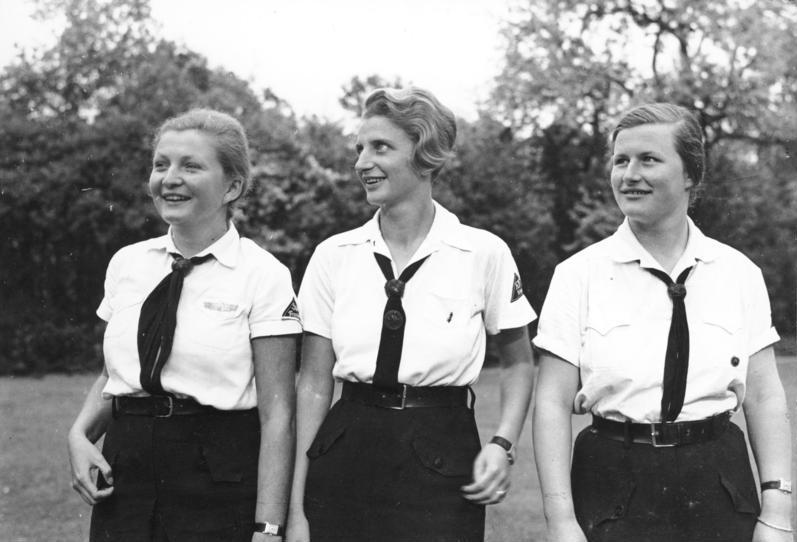 German youth was extremely important to the Nazis in the creation of a new Volksgemeinshchaft or 'national community'. Their Staatsjugend or National Youth Movement, comprising the Hitlerjugend (HJ), Hitler Youth, for boys and the Bund Deutscher Mädel (BDM), League of German Maidens, for girls, was part of the regime's attempt to reorder German society in line with its own ideological imperatives. The HJ was set up in 1926 and the BDM in 1930. Both were for those aged fourteen to eighteen. By the end of 1934 total membership of these organisations had reached 1.5 million. Younger boys and girls aged ten to fourteen were recruited into the Deutsches Jungvolk and Jungmadelbund respectively.
Youth was seen as the dynamic force, the catalyst for change away from the old, decaying political system. Young people were malleable enough, in general, to be instilled with the central tenets of the Nazi Weltanschauung. Having swept away the values of the past and been inculcated with Nazi ideology, contemporary German youth would grow up to become the embodiment of the 'national community' of the future. Ernst Krieck, a leading Nazi education theorist, described the youth as the bearer of the principle of the German revolution, out of which would develop 'a new nation, a new form of humanity and a new order of living space'.