The controversy over fracking finds echoes in 19th-century concerns over groundwater.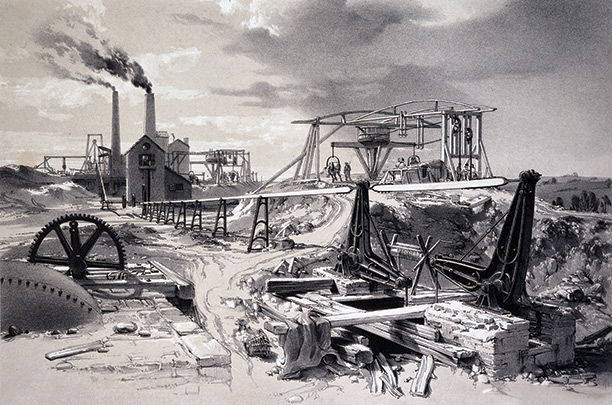 Groundwater, the water located below the surface of the earth, usually within rock formations, is important in Britain as elsewhere. It supplies over half the drinking water in the densely populated lowland region of England. It is now in the spotlight because of the controversy surrounding 'fracking', the use of pressurised liquid to break rock in order to access gas. There are a range of problems associated with fracking: destabilisation of the geological substructure, the industrialisation of the landscape, through the drilling of numerous wells, and between these the potential for pollution of groundwater both by chemicals forced through the wells and the methane released from the rock. Yet the way in which groundwater came to be a vital resource to society was itself a controversial process and its history is instructive.
Although springs have been used from pre-human times and wells since pre-history, the intense exploitation of water supplies is less than two centuries old. Part of the impetus for using groundwater was the sheer quantity of water that had to be disposed of from some railway cuttings and tunnels, which helps to explain the interest of the engineer Robert Stephenson, who commented in 1840 on the 'enormous reservoir which nature has supplied us with in the Chalk'. Not surprisingly the chalk aquifers around London were a focus for the early discussion. London was the hub for the new railways and had a growing demand for water due to  its rapidly swelling population and the demands of sanitation.