The Founder of Modern Psychiatry
Johann Weyer used his compassion and a pioneering approach to mental illness to oppose the witch-craze of early modern Europe.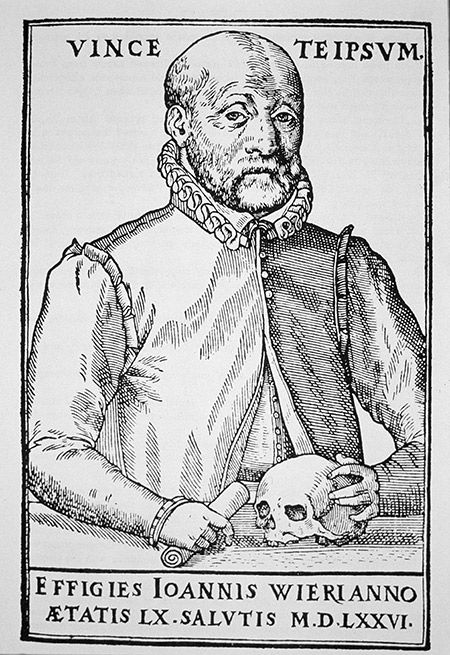 Johann Weyer, History of Magic, woodcut 1577.
The misunderstanding and persecution of disturbed people was a fact of life in 16th-century Europe and many who suffered were hunted down as witches. Against this injustice there stood one man: Johann Weyer (1515-88), the first physician to specialise in mental illness, or 'melancholy' as it was then termed. Weyer (also known as Wier) fought the practice of punishing or killing suspected witches, contending that these 'melancholics' were not demonic but mentally ill.
For his insight into the mental turmoil of disturbed persons, Weyer has been credited as the 'founder of modern psychiatry' and the year 2015 marks the 500th anniversary of his birth. Though his exact birthdate is unknown, historians say that Weyer was born in 1515 in the town of Grave, in the Dutch province of North Brabant. Scant information is available on his family, but we do know that Weyer had two brothers and that his father was a merchant. We also know something of young Weyer's educational background. Among his teachers was the controversial philosopher, magician and occultist,Heinrich Cornelius Agrippa von Nettesheim, who undoubtedly exposed him to radical ideas.