Ovid's tale inspired one of the world's greatest works of art.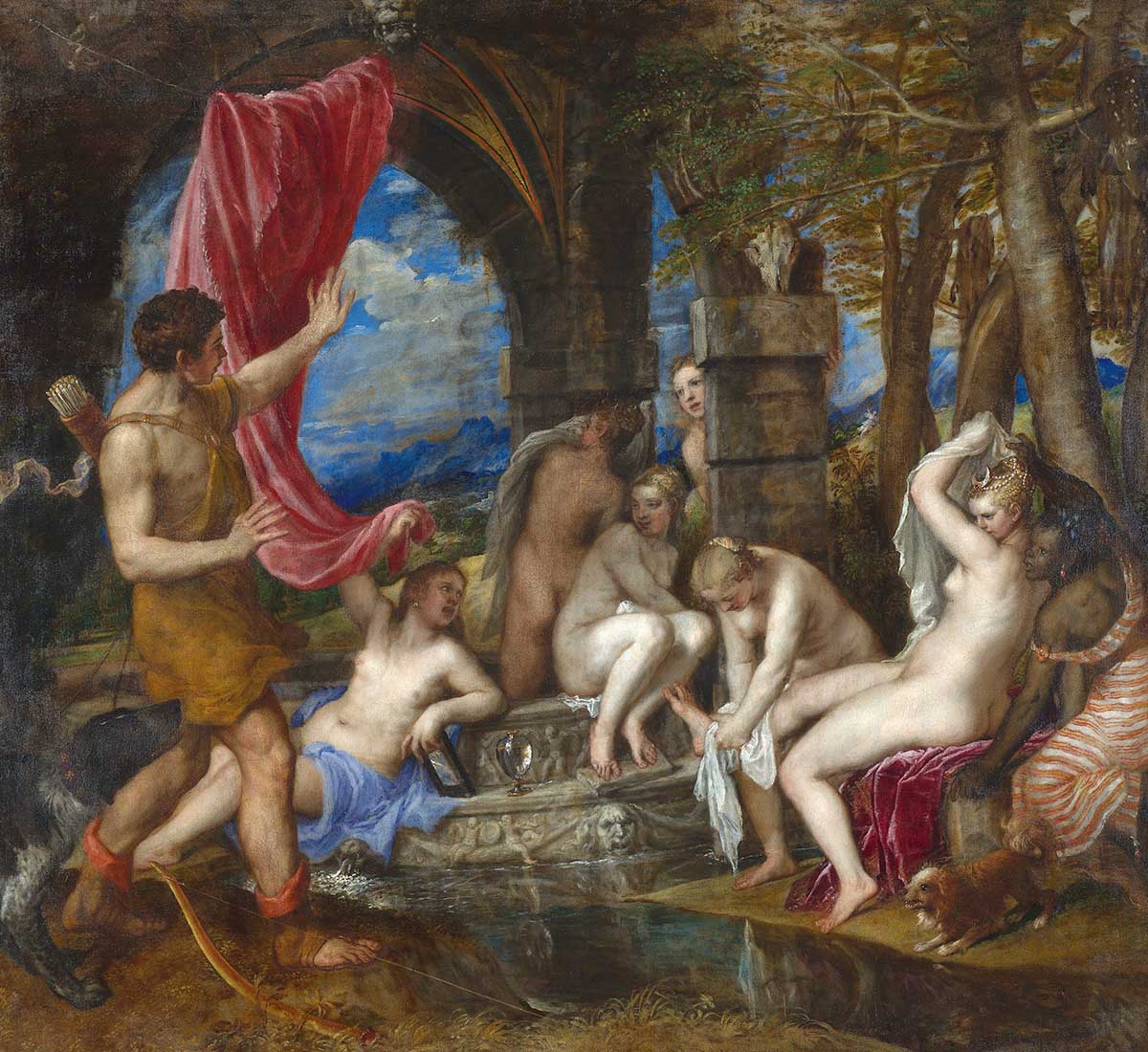 Ovid, in his Metamorphoses, written in the first century, tells the tale of the hunter Actaeon, Prince of Thebes, who surprises Artemis while she bathes naked at a spring. Known to the Romans as Diana, the goddess of the hunt is accompanied by nymphs, who try to cover her. In her panic, Diana splashes Actaeon with spring water and, as a consequence, he is transformed into a stag who is hunted down by the hounds of which he was master just minutes before.
The story became especially popular during the Renaissance and Titian's masterpiece, which captures the moment of surprise, was painted for Philip II of Spain in the 1550s. At the beginning of the 18th century it was given by Philip V to the French ambassador, who sold it to Philippe II, Duke of Orleans, who was gathering a sumptuous collection of art for the future Louis XV. After the French Revolution, the painting eventually ended up in the hands of Francis Egerton, 3rd Duke of Bridgewater, who had made a fortune from the burgeoning coal industry. His nephew, Earl Gover, inherited the work, which is now shared in alternate five-year terms by the National Gallery London and the National Galleries of Scotland. The painting had been moved to Scotland for safekeeping during the Second World War.
The work, along with its pairing, The Death of Actaeon, has always been held in the highest regard. Lucian Freud considered them 'simply the most beautiful pictures in the world'.