Florence Nightingale and Mary Seacole: Nursing's Bitter Rivalry
In recent years the reputation of Mary Seacole as a pioneering nurse of the Crimean War has been elevated far beyond the bounds of her own ambition. Meanwhile that of Florence Nightingale has taken an undeserved knocking, as Lynn McDonald explains.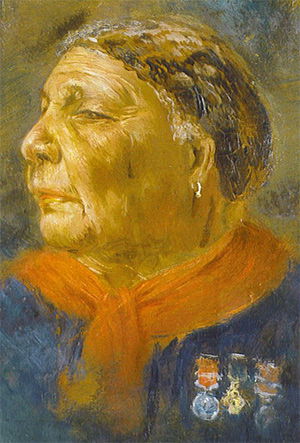 Jamaican-born Mary Seacole (1805-81), voted top of the list of the 2004 '100 Great Black Britons' poll, is now slated to replace Florence Nightingale (1820-1910) as the true 'heroine' of the Crimean War. She is to be honoured as no less than the 'Pioneer Nurse' with a massive statue to be erected at St Thomas' Hospital in London. This in spite of the strong links between Nightingale and the hospital, her base for over 40 years. It was there she established the first secular school for nurses in 1860 with funds raised in her name for her work in the Crimean War during the conflict of 1854-56. The Nightingale School operated for over a century from the hospital, whose redesign in the 1860s Nightingale also influenced.