The First American Political Cartoon
Mark Bryant looks at the first political cartoon – and one of the most influential ever – to be published in America.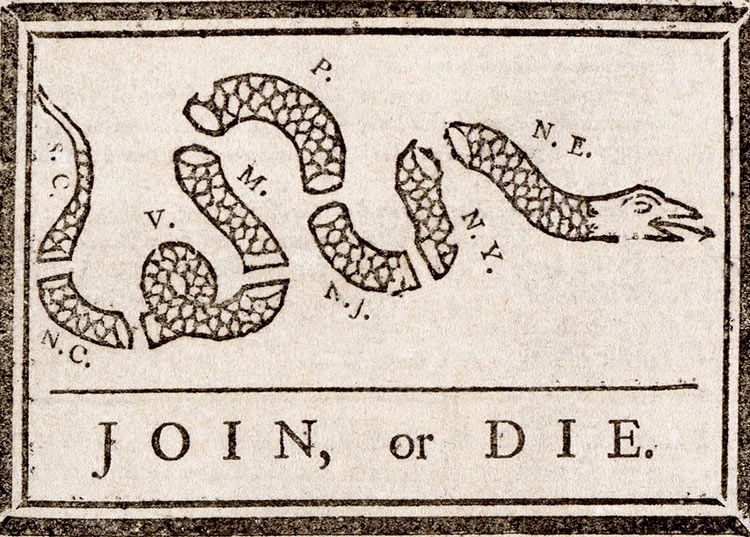 Benjamin Franklin, as generations of schoolchildren have been taught, was the man who flew a kite into a storm cloud to see if lightning was a form of electricity. He also invented the lightning conductor and bifocal spectacles and wrote and published Poor Richard's Almanack, whos famous maxims included 'God helps them that help themselves' [sic]. In addition he was one of the signatories of the American Declaration of Independence and the US Constitution, was the first ambassador to Paris and his face has appeared on the £100 note since 1928. 
However, perhaps less well known is the fact that he was also America's first political newspaper cartoonist. His most celebrated drawing was pubsliedh in the weekly Pennsylvania Gazette in 1754 and accompanied an article he'd written urging unity amongst the British American colonies against French aggression during the French and Indian War. It showed a snake divided into sections, each of which bored the initial of one of the original British American colonies or regions. The caption read: 'Join, or Die'.