The Female Impersonators of Stalag Luft III
In the POW camps of the Second World War, soldiers found release – from the conditions and from the all-male company – in female impersonation.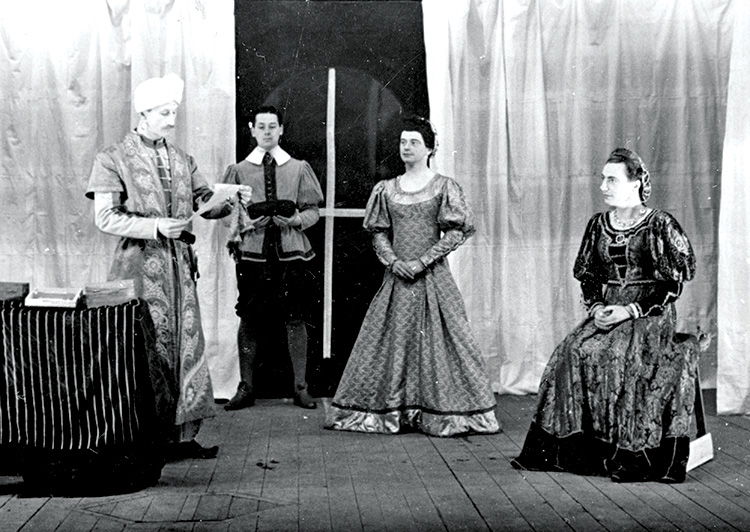 From the confines of Oflag VIB, Captain John Mansel wrote to his mother in January 1942, describing the pantomime he had just seen:
Scenery & lighting etc are so excellent that for the 2 hours of the show one might be anywhere but in a prison camp. One of the professional plays Citronella &, as in a previous show, so excellent is the acting & so convincing his movements that …the impossible had happened … once again one looked upon a woman's face.
Oflag VIB was probably the worst German prisoner of war camp that a British officer could find himself in. It was a 'super camp' in which the Germans tried to house as many British officers as possible; in autumn 1941, some 3,000 men were crammed in. Located near the town of Warburg in the north-west of the country, it occupied a flat, bleak landscape, punctuated only by the barbed wire perimeter. It was rat-infested and flea-ridden. The roofs of its grey, dilapidated huts leaked. In winter, the site turned into a quagmire, into which sewage from inadequate latrines flowed.