The Female Impersonators of Stalag Luft III
In the POW camps of the Second World War, soldiers found release – from the conditions and from the all-male company – in female impersonation.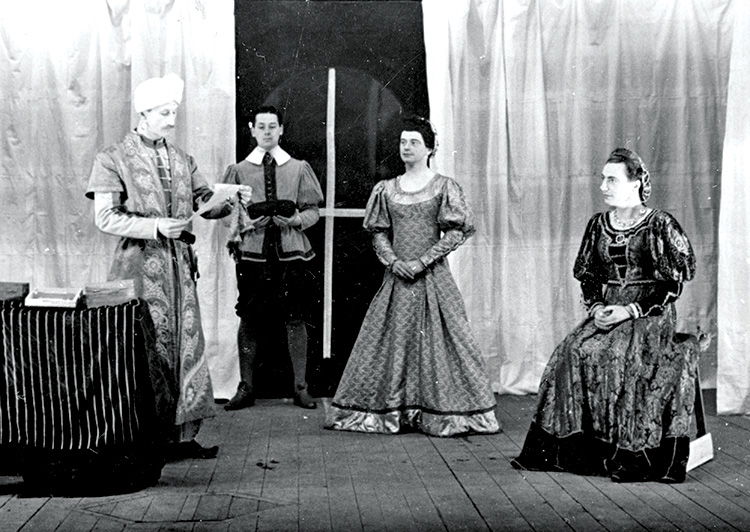 From the confines of Oflag VIB, Captain John Mansel wrote to his mother in January 1942, describing the pantomime he had just seen:
Scenery & lighting etc are so excellent that for the 2 hours of the show one might be anywhere but in a prison camp. One of the professional plays Citronella &, as in a previous show, so excellent is the acting & so convincing his movements that …the impossible had happened … once again one looked upon a woman's face.