Ben Shepard looks at the post-war experiences of Japanese POWs.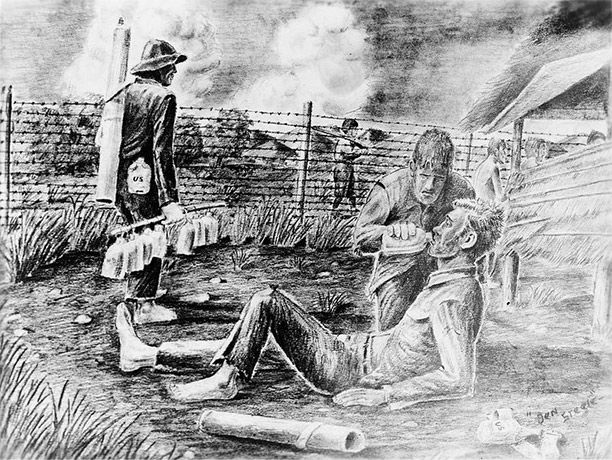 Amid the muted ceremonial which marked the 50th anniversary of VJ day last year, a note of bitterness could be heard: the resentment still felt by former prisoners of the Japanese at their reception when they returned home. 'The entire extent of my attention from the British Army after the war' wrote Eric Lomax, 'consisted of a brief medical examination at an army centre in Edinburgh in November 1945. I could walk across the room, was warm to the touch and had no incurable diseases, so they turned me loose'. Lomax had been savagely tortured in Burma, and was to spend the next forty-odd years wrestling with the resulting demons. Another former PoW remembers being sent back to civilian life 'after the quickest and rudest interview' he had ever had.
Is this just another example of how attitudes have changed over the last half century? It may be taken for granted today that anyone who has suffered loss and hardship – let alone torture – will need 'counselling', but back in 1945 stiff-upper lips, British phlegm and emotional self-control were still the order of the day.