Thomas Cook in the Victorian Age
How Thomas Cook and his son changed the aspects of travel, at home and abroad.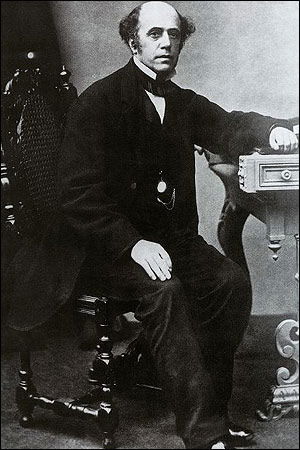 Thomas Cook, founder of the famous travel agency, was born on November 22nd, 1808, at Melbourne, Derbyshire. After his father's death four years later, his mother supported herself with earnings from a village shop and was able to keep Thomas, her only child, at school until he was ten.
He then went to work in the gardens of the Melbourne estate until an uncle gave him employment as a woodturner. On finishing his apprenticeship, he went into a Loughborough printing works which produced religious literature for the Baptist Association.
At twenty he became an itinerant Baptist preacher, covering over 2,000 miles a year, mostly on foot. His fine presence, splendid eyes and noble forehead made him a striking figure in the pulpit. At twenty-four, he married a Miss Mason, daughter of a Rutland farmer, and went into business as a woodturner at Market Harborough, where his only child, John Mason Cook, was born in 1834.