Monsters and Moral Panic in 18th and 19th Century London
Jan Bonderson describes a bizarre series of assaults on London ladies in 1790, and explores the effects of this and other heinous crime epidemics on the capital.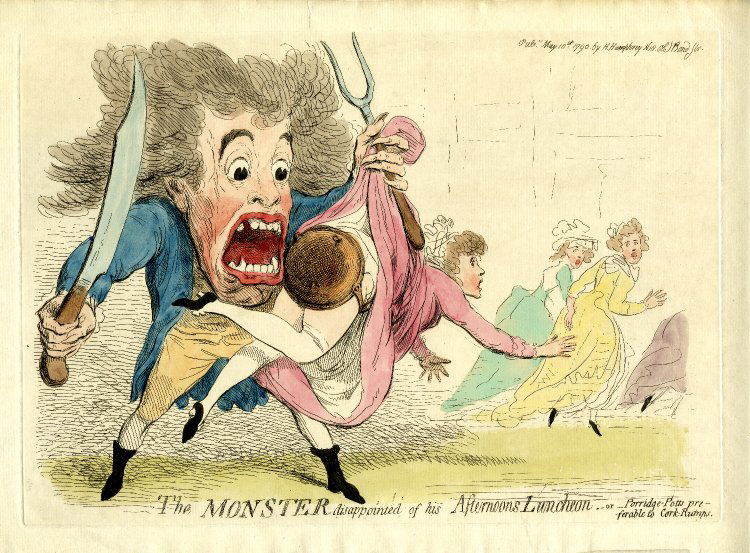 In the early months of 1712, rumours began to circulate in London that a club of wealthy rakes, who called themselves the Mohock Club in emulation of a tribe of violent 'savages' in America, were roaming the streets of the capital at night, blackguarding, assaulting and beating innocent passers-by. It was said that they slit people's noses, tumbled old women down hills in barrels, and overturned carriages using long weighted poles. They stuck fish-hooks through people's cheeks and dragged them about using fishing-lines, and tied ropes to the feet of women, suspended them upside down, and did them unspeakable mischief. The elderly, defenceless watchmen who patrolled London's streets were favourite victims of the Mohocks.