The Long Road to Equality for African-Americans
Despite the rise of Barack Obama, many African-Americans still feel like second-class citizens. John Kirk charts the progress of the civil rights movement through its most prominent body, the NAACP.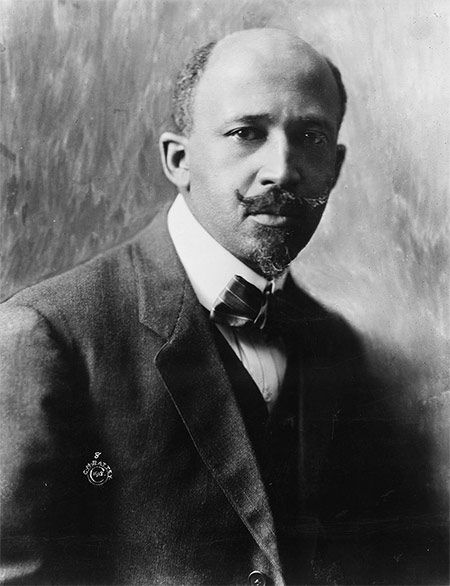 W. E. B. Du Bois, co-founder of the NAACP, in 1918
On February 12th, 1909 – the 100th anniversary of Abraham Lincoln's birth – a group of 60  activists, both black and white, signed a petition issuing 'The Call' for America to rededicate itself to the ideals of racial justice that Lincoln had come to represent. 'Besides a day of rejoicing,' the petition read, 'Lincoln's birthday ... should be one of taking stock of the nation's progress since [his assassination in] 1865.' Today, 100 years later, the organisation born out of The Call, the National Association for the Advancement of Colored People, is America's oldest and largest civil rights group. Its history is the history of American civil rights in the past century.
The NAACP's origins had numerous strands. At the end of the American Civil War (1861-65) the promise of Lincoln's 1863 Emancipation Proclamation was fulfilled when southern slaves were freed. During the period of Reconstruction (1865-77), the victorious Republican North sought to create a biracial democracy in the South. The cornerstone of this project was three constitutional amendments. The 13th Amendment (1865) officially abolished and prohibited slavery. The 14th Amendment (1868) granted former slaves (and all US citizens) 'equal protection' under the law. The 15th Amendment (1870) prohibited denial of the vote because of 'race, color, or previous condition of servitude'.