Islamic Heartlands and India in the 18th Century
The chance survival of a 'postbag' of letters reveals a lost world of merchants, pilgrims, bankers and scholars.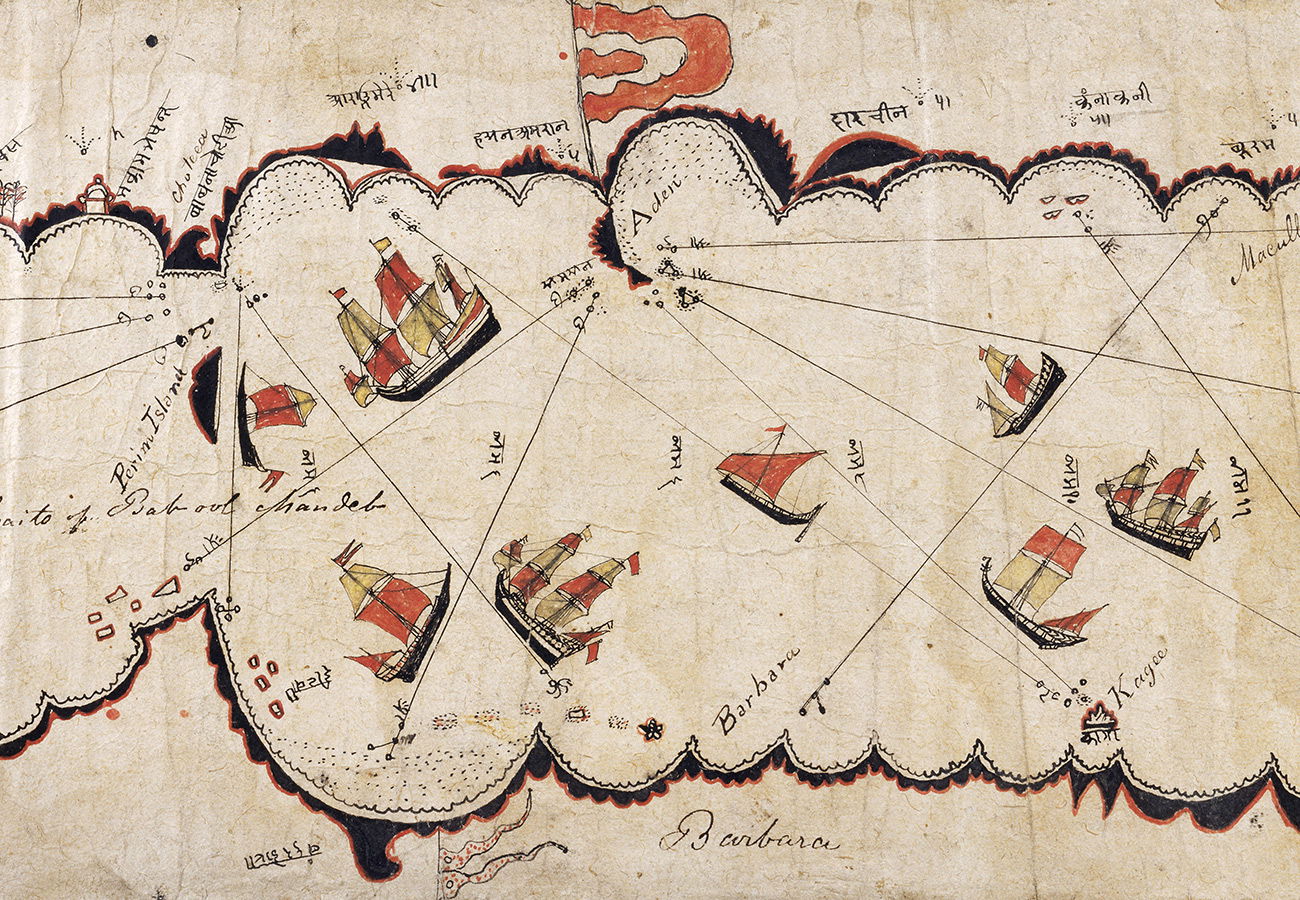 The Bengali merchant Thana Allah found himself in a bind in 1748. Contrary winds and the sudden appearance of Angria pirates were to blame. They had forced his ship – bound for Basra – to turn back towards India's Malabar coast and there seek refuge in one of the many ports dotting the shoreline. If Thana Allah persisted with his commercial venture westward, his family in Bengal would have
to wait even longer to see him again, further aggravating their money problems. This worried him greatly. A failed venture, however, would have been much worse, so he had no alternative but to forge on. He sent word to his son and mother, telling them to borrow as much as necessary from a neighbourhood banker, their mahajan, to remain strong and maintain a positive outlook on life, to shy away from gossip and to cultivate friends and support one another come what may. When he returned home – which was only a matter of time because, as he reminded them, 'no one spends two, four years travelling' – he would put everything right. The year 1748 was clearly a trying one for Thana Allah. But his experiences were typical of the period.