Born into one of Britain's great political dynasties and married into another, Mary Elizabeth Pitt was determined to embrace the responsibilities of a woman of her standing, despite the many obstacles in her way.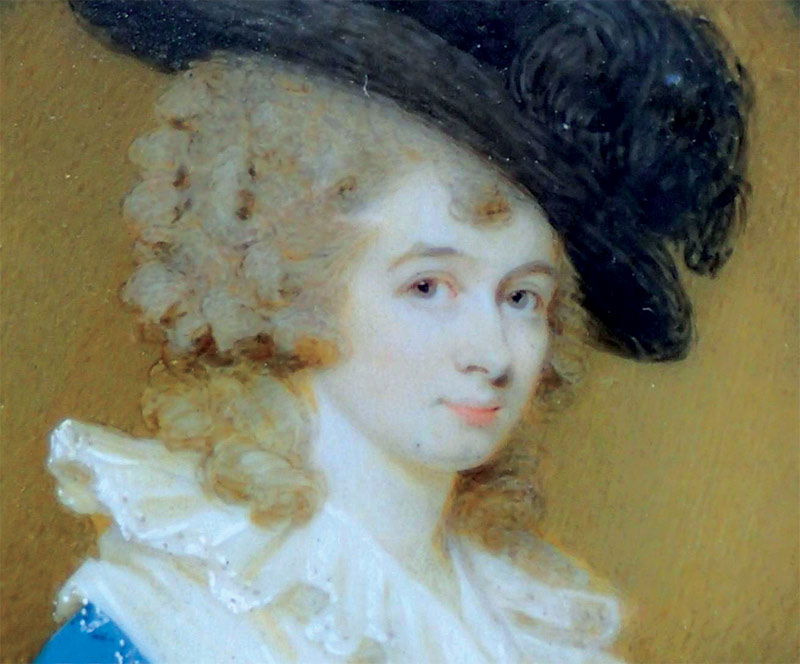 'Yesterday the daughter of Lord Sydney was at Court for the first time since her late marriage with the Earl of Chatham', the Morning Chronicle reported on 1 August 1783. 'Her Ladyship was dressed in white satin, richly trimmed with silver fringe. Her head-dress was elegant, and she looked very beautiful.'
The object of the Morning Chronicle's admiration was Mary Elizabeth Townshend, who had married John Pitt, 2nd Earl of Chatham in July. The match cemented an alliance between two political families. Mary's father, Thomas Townshend, Lord Sydney, had been the adherent, friend and neighbour of Chatham's father, William Pitt the Elder. As Lady Chatham, Mary boasted one of Britain's most celebrated titles and superlative political connections. Within months of her marriage, her 24-year-old brother-in-law, William Pitt the Younger, became prime minister. In 1784 Mary's father took the post of home secretary and four years later her husband also joined the Cabinet as First Lord of the Admiralty. As the wife, daughter and sister-in-law of Cabinet ministers, Mary wielded considerable influence; but recurring physical and mental ailments limited her prominence in comparison with some of her politically active female contemporaries.