In 1961, rattled by Soviet advances in space, President John F. Kennedy declared that, within a decade, the United States would land a man on the Moon. David Baker tells the story of how it took the US Air Force to change NASA and make the dream a reality.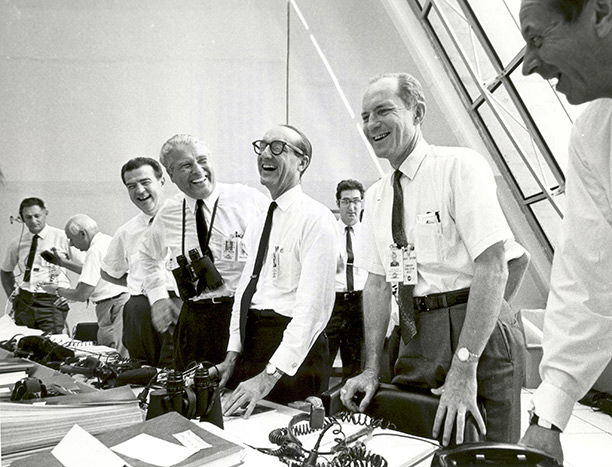 For many Americans it came as a bolt from the blue. On May 25th, 1961 President John F. Kennedy addressed a specially convened joint session of Congress on 'Urgent National Needs' and, announcing the most audacious plan of his entire presidency, proposed that 'this nation should commit itself to achieving the goal, before this decade is out, of landing a man on the moon and returning him safely to the Earth'. The nation was being asked to support a challenge way out of context to the daily lives of its citizens. Why was this and, if approved by Congress, how could this almost ludicrously ambitious goal be achieved?
False starts
During the Eisenhower administration, which ran from 1953 to 1961, the alleged 'bomber gap' of the mid-1950s and then the supposed 'missile gap' of 1957 aroused fears that the president was asleep at his desk, allowing the Soviet Union to leapfrog US military power with an arsenal of intercontinental aircraft and missiles. The Soviets had launched Sputnik 1, the world's first artificial satellite, on October 4th, 1957. Two months later the Soviet Union sent a dog, Laika, to orbit the Earth in Sputnik 2.