Florence Nightingale as a Social Reformer
Lynn McDonald describes the lasting impact of Florence Nightingale on improving public health for the poor.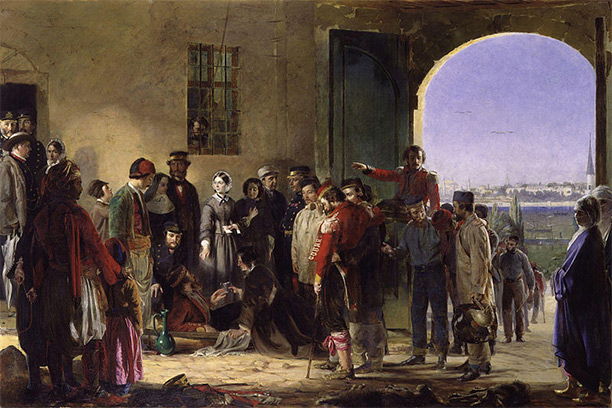 Had Miss Nightingale's advice on the Poor Law been taken and her plans accepted there might have been a universal health service before 1948.
Nightingale's achievement in introducing professional nursing into the dreaded workhouse infirmaries was one of the greatest contributions of her long life, and it is not possible to imagine a National Health Service without it. Prior to her reforms there were no trained nurses for workhouse patients only 'pauper nurses', or women inmates who were not themselves sick, notorious for stealing their patients' food and gin, no permanent medical staff, only visiting doctors, while shared beds were but one of the santitary defects. Nursing itself, and hospitals as institutions, would have improved without Nightingale, for many people were working on them. But no one else was bold enough to take on the workhouse infirmaries, the 'real hospitals of the sick poor', as they have been called, for they held five people for every one in an ordinary hospital.