The Field of Cloth of Gold: A Duel in Jewels
When Henry VIII and Francis I met 12 years after the Field of Cloth of Gold – with Henry accompanied by Anne Boleyn – both sought to outdo one another with exquisite items of display.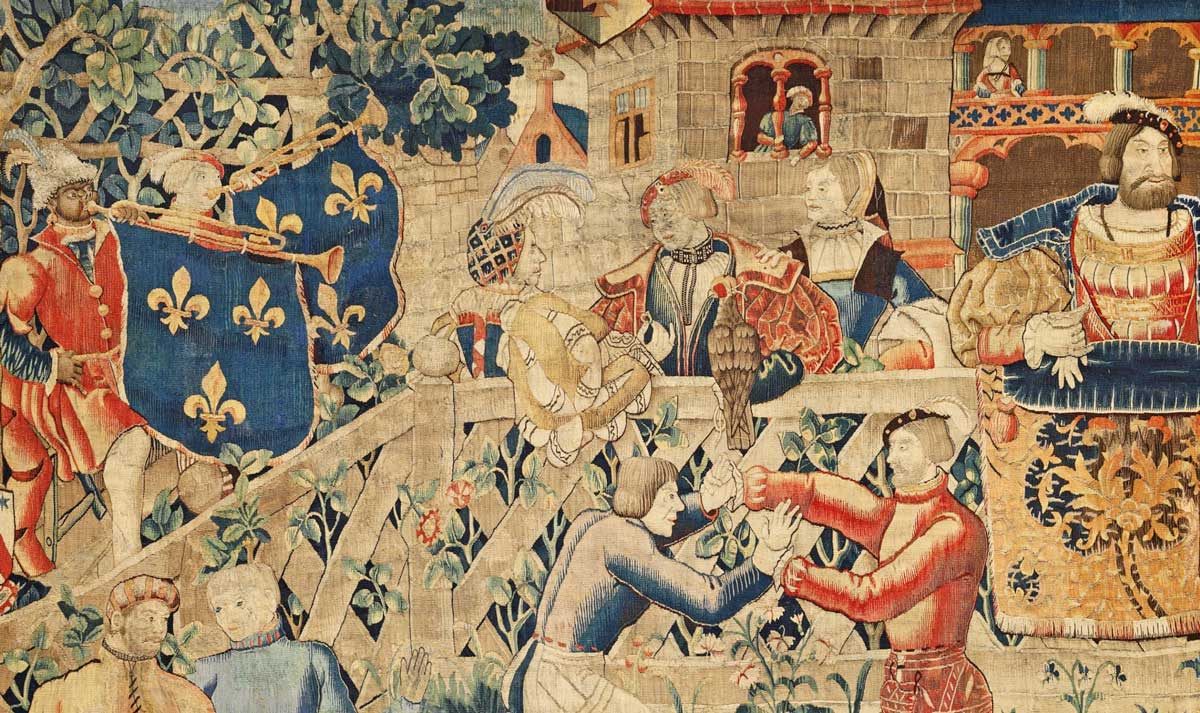 When the two monarchs parted in 1520 they agreed to meet again. But the Field of Cloth of Gold was followed by renewed enmity and it was 12 years before their second meeting took place, in October 1532, at Calais and Boulogne. 
The meeting largely occurred at the behest of Anne Boleyn, with the aim of currying Francis' support for Henry's divorce from Katherine of Aragon. Much, therefore, hung on it. In August 1532 Eustace Chapuys, the imperial ambassador to Henry, reported to Charles V that 'all the lords and gentlemen are making purchases' and that 'yesterday a ship set sail for Calais with tapestries and other royal ornaments'.