Peter Monteach comments on German historian Christian Gerlach's study of Adolf Hitler's announcement of his "decision in principle" to murder all of Europe's Jews on Dec 12, 1941.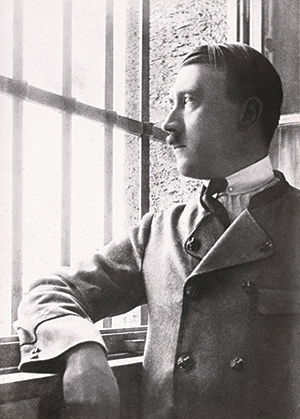 For years historians have been debating Hitler's role in the murder of Europe's Jews. Most had given up hope of finding documentary evidence of a direct order from the Führer. That, after all, was not Hitler's style – he preferred the unambiguous but merely verbal articulation of his wishes. A written order was therefore unlikely to be found, no matter how thoroughly the archives were combed.
But a young German historian named Christian Gerlach has recently used a combination of known and newly discovered documents to present a host of evidence pointing to Hitler's 'decision in principle' to murder all of Europe's Jews. Gerlach dates the announcement of that decision as December 12th, 1941.
To some this date might seem surprisingly late. Indeed, by this time countless Jews had already perished, most of them during the bloodbaths which followed the unleashing of Operation Barbarossa in the USSR nearly six months earlier. But did this mean that all European Jews were already targetted for annihilation? The crucial test case was that of the German Jews. Was the order issued to kill them, and, if so, when?