The Execution of Martin Luther
How important was the man to the movement? Andrew Pettegree asks what would have happened to the Reformation had the Diet of Worms witnessed its leader's martyrdom.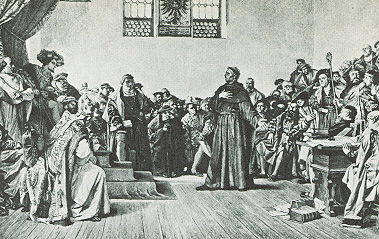 In April 1521, four years after he had first excited the controversies of the Reformation, Martin Luther rode away from his home town at Wittenberg to attend the Imperial Diet at Worms. For Luther this was a journey full of peril. He came to the Diet to answer for his heretical views before the new Emperor Charles V and he expected a hostile reception.