Edward Aetheling: Anglo-Saxon England's Last Hope
Gabriel Ronay traces the story of the 'forgotten' rightful heir to the throne of England – who could, perhaps, have saved Anglo-Saxon England from a Norman invasion in 1066.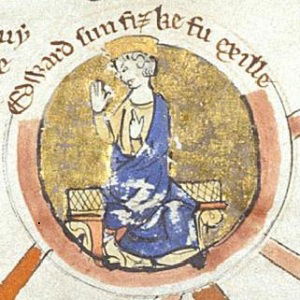 1066 is probably the most famous date in English history, yet it may come as a surprise to laymen and historians alike that, but for the 'murder most foul' of an exiled Anglo-Saxon prince, the Norman conquest might not have taken place at all.
In the 1050s, the ageing and childless Edward the Confessor saw the succession issue divide the kingdom of Wessex. Earl Godwin's son, Harold, and William of Normandy, the King's kinsman, were the contenders for the throne. While Harold had the full backing of the influential Saxon faction, William had a formidable counter-claim, which cast a giant shadow over England.