Drilling and Disaster in the North Sea
Klaus Dodds looks back 50 years to a crucial – and ultimately tragic – moment in the UK's exploitation of its oil and gas resources.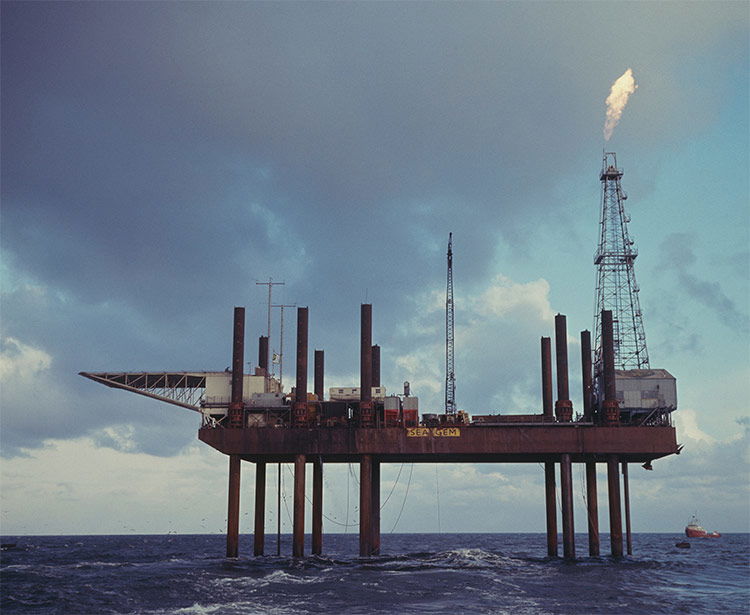 Just over 50 years ago a converted steel barge operating off the coastline of Lincolnshire contributed to a new chapter in Britain's offshore history. A short film made by British Pathé declared the barge to be a 'beacon of promise', offering new hope that Britain would no longer depend upon coal for its energy supplies. 
Named the Sea Gem, the converted barge acted as an improvised oil rig under the operational authority of British Petroleum (BP). Bought by BP in 1964, it had been built in the United States in the 1950s. Elevated by steel legs, it was an extraordinary looking assemblage, with the barge providing a platform for the accommodation block, which housed 34 employees, the drilling rig itself (brought over from BP operations in Trinidad), a crane and a helipad. Words like 'makeshift' spring to mind on looking at some of the photographs of it. Weighing in at over 5,000 tons and standing around 15 metres above the waterline, it was considered to be suitable for North Sea conditions. The rig was towed to Block 48/6 in June 1965.