Dreadnoughts Without Wheels: The Schleswig-Holstein Question
Stephen Cooper and Ashley Cooper find parallels between the Schleswig-Holstein question and more recent European interventions.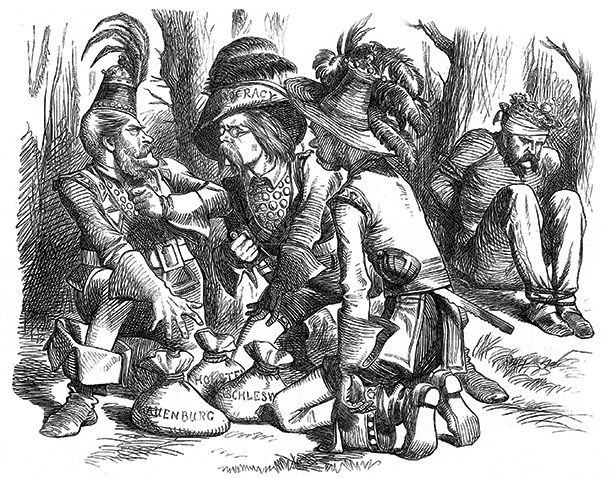 The British prime minister Lord Palmerston is said to have remarked in the early 1860s that only three men in Europe had ever understood the 'Schleswig-Holstein Question': one (Prince Albert) was dead, the second (a Danish statesman) was in an asylum and the third (himself) had forgotten it. The Question concerned the governance of Schleswig and Holstein, two duchies occupying the southern half of the Jutland peninsula between Denmark and Prussia, which were ruled by the King of Denmark in a 'personal union'. Whereas the northern part of Schleswig was Danish-speaking, the people in the southern part, and in almost the whole of Holstein, spoke German. Holstein was also a member of the German Confederation, the polity established in 1815 after the defeat of Napoleon. Prussia was the de facto military agent of the Confederation.