Dr Who? The First Cartoon Character
Mark Bryant discovers the world's first cartoon character, who sold large numbers of books, and all manner of merchandising.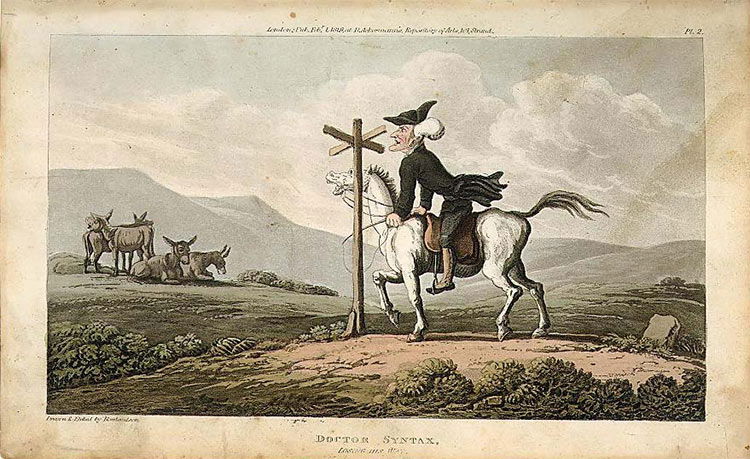 Many people, faced with the question 'Who was the first popular fictional cartoon character?' might assume this to be Walt Disney's Mickey Mouse, created in 1927. However, before Mickey came Bonzo the Dog and Felix the Cat, and earlier still were Ally Sloper and Max and Moritz (both from the 1860s), Brown, Jones and Robinson of Punch (1850s) and Honoré Daumier's Ratapoil (1830s). However, it is now generally acknowledged that the first ever popular fictional cartoon character was created in 1809 – more than a century before Mickey Mouse. A scrawny and eccentric elderly clergyman/schoolmaster, he was hugely successful, spawning many imitators and even creating the first ever market for tie-in merchandise. His name was Dr Syntax and he was the creation of a distinguished British artist who celebrates the 250th anniversary of his birth this year and who is perhaps better known for his topographical watercolours, portraits and political cartoons: Thomas Rowlandson (1757-1827).