The Death of Louis B. Mayer
Richard Cavendish remembers the life of Louis B. Mayer, who died on October 29th, 1957.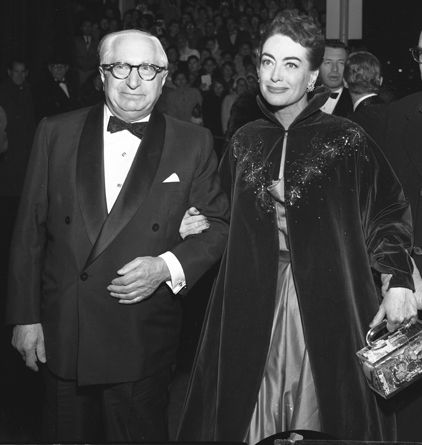 L.B. as he was called was head of production at Metro-Goldwyn-Mayer from 1924 to 1951. Hollywood films inspired a largely favourable picture of the United States over much of the rest of the world and as the head of the leading Hollywood movie studio of his day, Mayer was a major figure in the history of American cultural imperialism. He was also a classic American success story, a poor boy from a Jewish immigrant family from the Ukraine with a minor business as scrap-dealers, who left school in his early teens and became the highest paid person in the United States.
In 1937 he earned $1.3 million. The MGM studio, which boasted more stars than there were in heaven, turned out approaching fifty films a year in the 1930s. The most famous of them all was Gone With the Wind.
No one ever accused Mayer of being an intellectual, but his liking for sentimental romance was shared by his mass audience. He had phenomenal energy – his routine working day lasted from eight in the morning to half-past nine at night – along with huge charm when he chose to employ it and a useful ability to cry on cue. He also understood the industry from the ground up, having started in 1907 by buying a dingy burlesque theatre of dubious repute and converting it into a cinema, with film programmes that changed frequently, a ladies-only section, seats at ten to fifteen cents (children five cents) and, characteristically of him, a thoroughly wholesome atmosphere.  He went on to run his own distribution company and his own production outfit before moving to Los Angeles in 1918.
If he was born on July 4th, 1885, as he liked patriotically to claim, Mayer was seventy-two when he died. He had always fussed over his health and from 1942 he saw his doctor, Jessie Marmorston, almost every day for perhaps fifteen or thirty minutes. He would send a car to pick her up, and he fascinated her. His recent biographer Scott Eyman quotes her as saying, 'He had powers of logic in making deductions which had no basis in scientific techniques, which came about in the oddest way, but his conclusions were sound.' What he wanted above all else, she thought, was 'to belong'. 'He wanted to be a great American.'
Mayer left MGM in 1951 after falling out with the studio's financial directorate in New York. In the summer of 1956 he began to flag. In December he was diagnosed with anemia and possible leukemia, though that he was not told. The following summer the diagnosis of leukemia was definite and fatal. Those closest to him knew. They all preferred to assume he did not, but he was not a stupid man and it is clear that he knew he had little time left. On his last full day of life he had twenty-two blood transfusions. He went into hallucinations and then into a coma from which he never woke.
The funeral service at the Jewish temple on Wilshire Boulevard in Los Angeles was attended by 2,000 people, with 3,000 more gathered outside. A minute's silence was observed in all the Hollywood studios. Spencer Tracy spoke the eulogy and the service was attended by stars from Fred Astaire to Norma Shearer and James Stewart. Honorary pallbearers included ex-President Hoover, Cecil B. De Mille and David Selznick, and Jeanette MacDonald sang, 'Ah, Sweet Mystery of Life'. After the service the casket, attended only by the family, was buried quietly at the Home of Peace Cemetery.