Over the next four issues we will be looking at the history of the British Isles by examining its former and present constituent parts – Wales, Scotland, Ireland and, finally, England. This month Hywel Williams writes about Wales.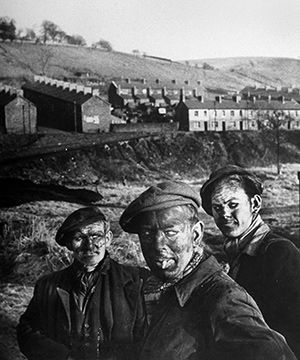 Are the historians of Wales the last of the Whigs? Genial assumptions concerning a purposeful progress, buttressed by banality about consensual national psychology, have largely disappeared from the narrative histories of England, Ireland and Scotland. Emphasis on the four distinctive nations, first witnessed a generation ago in revisionist accounts of the origins of the Civil Wars, liberated Scotland's history and that of Ireland from subservience to the business of Britain. A new self-confidence meant that historians could question the canonical significance of, for example, the Highland Clearances and the potato famine. But historians of modern Wales, from the Reformation that was imposed to the devolution that was accepted, tend not to rock the boat and their impact on wider British historiography is correspondingly slight.
This intellectual timidity may well be a result of the strong links, both social and political, between the country's historians and its officialdom from the 1940s onwards. In the late 20th century, for instance, Glanmor Williams was the pre-eminent historian of early modern Wales (see for example his Religion, Language and Nationalism in Wales, University of Wales Press, 1978): his implicit working assumption that the Act of Union of 1536 was a good thing, since it led to something even better – the unionist state's 1945 embodiment – reflected a safety-first career that had taken him from being a miner's son in Dowlais to a chair at the University of Swansea and he was an unquestioning member of Wales' pre-devolutionary Labour establishment.