Cottage Industry and the Factory System
The Industrial Revolution was one of the greatest discontinuities in history. It still generates lively debate. Why did it begin in Britain when it did? How quickly and decisively did it transform industrial technology, class relations and living standards? These are the questions tackled in the special feature by Duncan Bythell on the Industrial Revolution this month and next.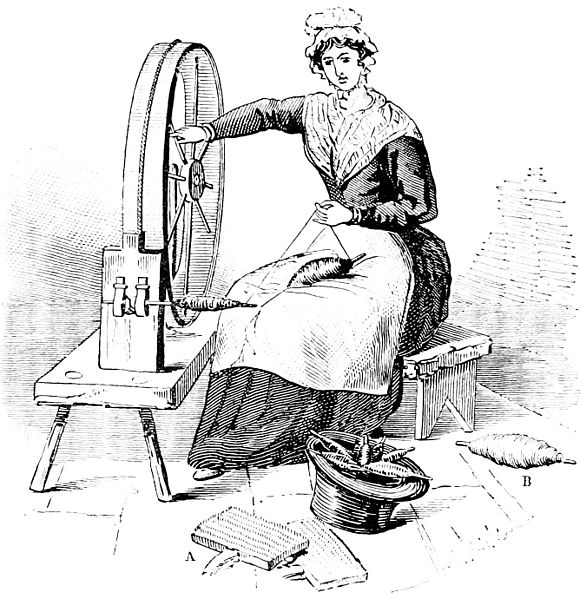 At the centre of most people's picture of Britain's industrial revolution in the nineteenth century stands the dark, satanic mill, where an exploited and dispirited army of men, women and children is engaged for starvation wages in a seemingly endless round of drudgery: the pace of their labour is determined by the persistent pulse of the steam engine and accompanied by the ceaseless clanking of machines; and the sole beneficiary of their efforts is the grasping, tyrannical, licentious factory master, pilloried by Charles Dickens in that loud-mouthed hypocrite and philistine, Mr. Bounderby. Crude and exaggerated though this image is, it depicts very clearly the main features of the pattern of production which became widespread in the manufacturing industries, not only of Britain, but also of the other advanced countries, by the end of the nineteenth century. For it highlights the emergence of the factory, where hundreds labour together under one roof and one direction, as the normal type of work-unit; it stresses the new importance of complex machine-technology in the process of production; and it emphasises that, because ownership of these machines, of the building which houses them and the engine which drives them, rests with the private capitalist, there exists an unbridgeable gulf between him and his property-less wage-earning employees.