Closing the Book on Celtic
Growing nationalism in the UK's constituent countries threatens the study of Celtic languages and history, argues Elizabeth Boyle.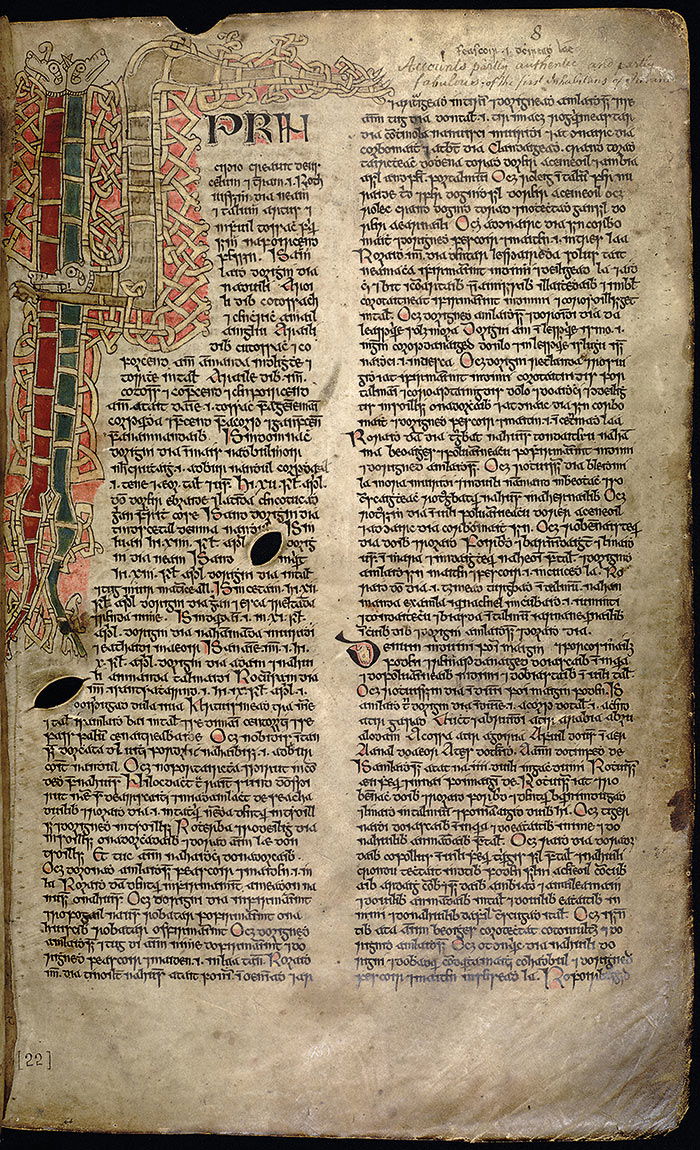 Britain's history is one of great diversity which, since the introduction of writing to these islands, has been recorded in a multiplicity of languages. However, the concept of 'British history' has long been understood as though it were synonymous with English, or at least Anglophone, history. In recent years historians have begun to appreciate the value of minority voices, both medieval and modern, in providing a more nuanced and accurate picture of what constitutes Britain; vibrant scholarship is being produced on the cultural contributions of immigrants, from Huguenots to Indians. Yet the speakers of Celtic languages are still marginalised. This is exacerbated by a popular misconception that Celtic Studies has something to do with druids, 'Celtic Christianity' and other anachronistic inventions. In reality Celticists are interested in various aspects of the languages, literature and history of Britain, Ireland and parts of Continental Europe from antiquity to the present day.
In the 19th century the study of Celtic gained political significance through the development of the discipline of comparative philology, which demonstrated the historic relationships between most of the languages of Europe, as well as those of Iran and South Asia. Of the Indo-European languages, the easternmost (those derived from Sanskrit) and westernmost (those derived from Celtic) were of central importance, not only to those seeking to understand the development of language, but also to others who sought to justify Britain's imperial domination of India. To borrow Ananya Jahanara Kabir's term, 'imperial medievalism' was a key feature of the 19th-century intellectual landscape. A direct response to that imperialism, the 20th-century nationalist movements in Ireland, Wales and Scotland, produced varied and shifting attitudes towards the Celtic languages. The relentless decline in the numbers of speakers of Irish, Welsh and Scottish Gaelic exposed tensions within nationalist communities regarding 'ownership' of those languages, with occasional hostility being directed towards scholars working inside and outside the Celtic-speaking nations, who were interested in the medieval forms of Celtic languages for their own inherent value, rather than for political or cultural ends. For some, language was inseparable from political self-determination.
Today it is increasingly the case that the study of Celtic languages is shifting towards the narrower interests of language revivalists: a recent post teaching Old Irish (the form of the language before c. ad 900) at the National University of Ireland in Galway (NUIG) required a proficiency in Modern Irish so advanced that all non-Irish applicants were excluded from the shortlist: this is equivalent to not appointing someone to a post in Latin because they do not speak perfect Italian. NUIG's desire that lectures should be offered through the medium of Modern Irish is commendable, but in a less defensive atmosphere the appointee would have been granted a period of time in which to acquire fluency, as is the case, say, in the Netherlands with regards to foreign academics learning Dutch.
Similarly, the Chair of Celtic Languages, Literature, History and Antiquities at Edinburgh was not filled when it was advertised in 2009 because the inherent intellectual and cultural value of all the Celtic languages, medieval and modern, was subordinated to local political concerns. Although highly-qualified specialists in Irish or Welsh may have wished to apply for the post, they were excluded by the demand for the 'world-class researcher in Scottish Gaelic' specified in the advertisement. This would be expected for a post in Scottish Gaelic, but not for a Chair of Celtic, which should be first and foremost an academic, not a political, appointment. Thus we witness the slide of Celtic Studies towards segregation: Scottish Gaelic in Scotland, Irish in Ireland, Breton in Brittany and Welsh in Wales.
Ironically, for Celtic to be taken seriously as an intellectual discipline, it has to be studied outside the Celtic-speaking countries. There are highly-respected Celticists at some of the world's leading universities, including Harvard, UCLA and Sydney. But it is Oxford that is home to the only Chair of Celtic in England; indeed, the oldest Chair of Celtic in Britain. That Chair is currently vacant, following Oxford's failure to fundraise in order to secure a full endowment. The teaching of Celtic languages at Oxford has now been downgraded to a temporary and relatively junior post, while the university promises to undertake the fundraising which should have begun long before the most recent incumbent retired last year.
The forthcoming vote on Scottish independence presents the possibility of the political fragmentation of Britain and – no matter the outcome of the referendum – it will have consequences for the study of British history. The means by which historians can access sources that illuminate medieval Britain's diverse history, namely the study of evidence written in Irish, Gaelic, Welsh, Cornish and Manx, is already threatened by political and financial pressures. At present Cambridge (where there is no established Chair of Celtic) is the only English university at which undergraduates can study the full range of medieval Celtic languages. It is deplorable that, at a time when historians are beginning to appreciate the richness of Britain's multilingual past, our ability to unlock the content of vital historical sources is being undermined.