Cultural historian Lucy Hughes-Hallett considers how perceptions of Cleopatra have moved in the last decade and a half.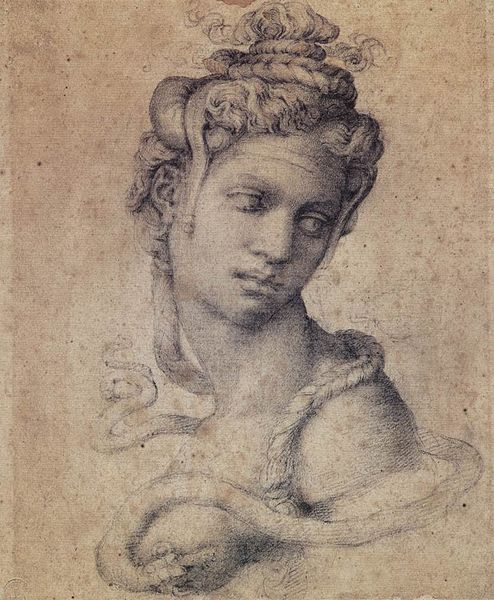 Michaelangelo's Cleopatra, painted in 1534
My book on Cleopatra was first published in 1990. Since then she has undergone at least two more metamorphoses. Both of them have been imposed on her, not by any new infor­mation about the events of her lifetime, but by what has been happening in the world in the past two decades.
First, Cleopatra became an African. When writing about nineteenth-century orientalist images of Cleopatra in my book, I drew on the work of the American scholar Martin Bernal, the most prominent of a long line of Afro-centrist classical historians. Bernal argues that for centuries the culture of an­cient Egypt has been under­estimated by racist historians unwilling to acknowledge that Greek, and therefore all European, civilization had its origins in Africa. While I was finishing my book, a version of that argument achieved common currency, and it became fashionable to assert that the ancient rulers of Egypt were black, but that their blackness had been shamefully denied. In the summer of 1991 two pro­ductions of Shakespeare's Antony and Cleopatra were running in London. In each of them Cleopatra was played by a black actress: one of whom, Donna Croll of the Talawa Theatre Company, told a reporter 'the fable of the white Cleopatra is just another way of bleaching out history'. Soon, whenever I talked about Cleopatra in public, there was one question I was invariably asked: 'Was she black?'