Charles Trenet born in Narbonne
The French chanteur was born on May 18th, 1913.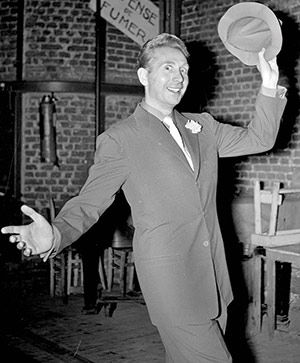 The creator of La Mer began life in the south of France not far from the Mediterranean, in a street subsequently renamed Avenue Charles Trenet. His mother ran away with another man in 1917 and his parents divorced. He was packed off to a boarding school, but came down with typhoid fever and was sent home, which enabled him to spend time painting and writing poetry. He recovered, went to a day school in Perpignan and later spent time at art school.
Trenet arrived in Paris in the early 1930s and teamed up with a Swiss pianist called Johnny Hess, with Trenet writing the words and Hess the music to their songs, but before long Trenet was writing both. He became a rare phenomenon: a hugely popular singer who wrote his own songs – somewhere around a thousand of them all told – with a voice which Patrick O'Conner, his obituarist in the Guardian, described as of 'caressing softness' and a style 'veering between wistful nostalgia and exuberant bravado'. The fact that he resembled Harpo Marx helped to get him noticed. He and Hess made their first records in 1934 and Trenet was soon writing songs for Maurice Chevalier (later a bitter enemy) and other singers.
Trenet went solo from 1937 and became a star at the Folies Bergère and other Parisian nightspots. In the 1940s his songs were anthems for everyone who looked back longingly to the pre-war years, but awkward questions would be raised about his hobnobbing with the Germans during the occupation years and his apparent antisemitism. In the end they did him no lasting damage. 
La Mer, recorded in 1946, was probably Trenet's most famous song outside the French world. The fact that he was homosexual became generally known in the 1960s, but had no serious effect on his reputation and he went on making records and concert appearances in France and abroad into the 1990s. Awarded the Legion d'Honneur in 1989, he was 87 when he died in 2001.