The War Office's map of cultural treasures in Rome, 1942.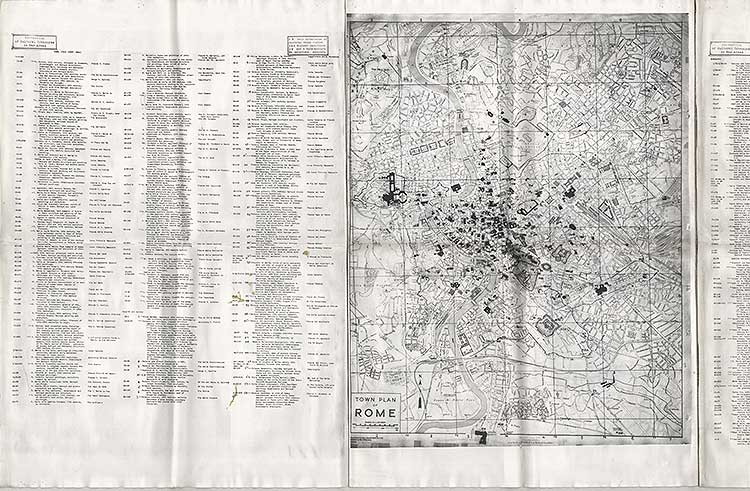 Capital cities, as centres of power and symbols for morale, are obvious targets in war. Rome's status, however, was conflicted: while it was the capital of a fascist state, its cultural importance and its position as the centre of Christianity meant the Allies were reluctant to bomb it. There were fears about the Catholic Church's response to any bombing of Rome, which were not unfounded: Pius XII had written to Roosevelt in May 1943 asking for it to be spared the 'pain and devastation' of bombardment. Further, there was a danger of international outcry at any damage to its cultural heritage, although the British public were angling for retaliation for Italy's role in the Blitz.
As a result of the bombing and the German occupation, and in recognition of Italy's cultural and artistic heritage, the Allies established the so-called 'Monuments Men', some 345 volunteer architects, museum workers, art historians and archaeologists from 13 countries, who were tasked, between 1943 and 1945, with protecting, recovering and repairing Italy's artworks and monuments.
Each location on the map is described in the key with details as to its importance. Lorenzo fuori le Mura's entry, for example, reads: 'One of the seven pilgrimage churches of Rome; 6th century mosaic on arch; adjoining Catacombs of S. Ciriaca'. The Spanish Steps reads: '18th century staircase'.