The Budget and the Lords: The Crisis of 1910-11
The crisis of 1909-11 involved two General Elections and a threat to flood the House of Lords with newly created Liberal peers. It ended, as Steven Watson notes here, in a triumph for the progenitors of the modern welfare state.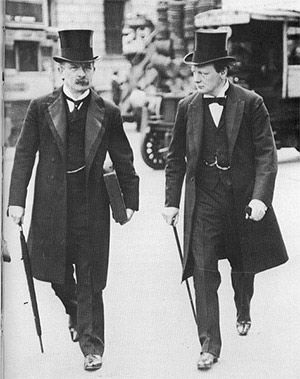 Both the apparent unity and strength of the Liberal party in its battle with the peers, and the inevitability of the course of that battle, are alike deceptive. For the constitutional, collision had to be carefully stage-managed, while it was not least of its benefits to Liberals that it forced them to shelve their disagreements and preserve unity in face of a common enemy. From 1895 to 1905 the Liberals had been exercising their powers of argument against one another, enjoying a civil war in the wilderness of opposition. Even though the party had been refined in the furnace of the Home Rule dispute, and, in 1886, had lost those who could not follow the Gladstonian faith, some of the elect had now become heretical about it. Lord Rosebery and his Liberal League (of which Grey and Asquith were vice-presidents) were weary of Ireland. Having given her their youth, and broken their careers, they were anxious to cast off such a mistress.