Britons in the Spanish Civil War
The British Battalion of the International Brigades, formed to defend the Spanish Republic against the forces of General Franco, first went into battle at Jarama in February 1937. It was the beginning of a bruising, often dispiriting campaign.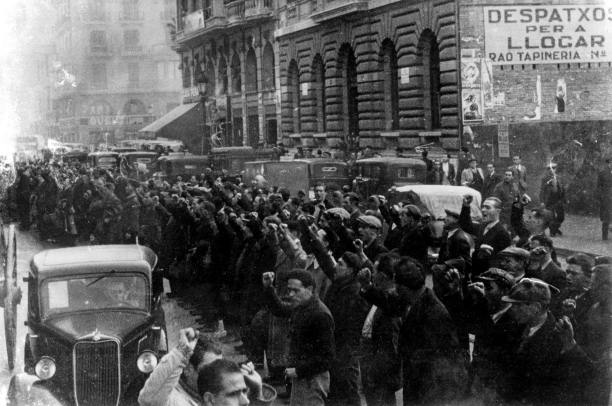 In the chilly dawn of February 11th, 1937, around 500 men from Britain, armed with rifles and machine guns, began clambering up a ridge overlooking the River Jarama, a few miles south-east of Madrid. For seven months Spain had been embroiled in a brutal civil war, sparked by an uprising of right-wing generals against the country's elected government. The British were there as part of the International Brigades, a force of foreign volunteers who had come to fight for the Spanish Republic. Although some Britons had been involved in earlier battles, this would be the first action by a fully-fledged British Battalion and most of its members had never been under fire before.
The troops advancing towards them in the valley below were all battle-hardened veterans belonging to General Francisco Franco's Army of Africa and were made up of 600 Moorish Regulares, colonial troops from Spanish Morocco with a fearsome reputation for close-quarter butchery. They were joined by 1,300 members of the Spanish Foreign Legion, whose motto was: 'Viva la Muerte! – Long live Death!'. The British, by contrast, had received little training and were short of both weapons and equipment.  
Jason Gurney, a young sculptor from London who was one of those on the ridge, summed up the odds: 'It was a formidable opposition to be faced by a collection of city-bred young men with no experience of war, no idea how to find cover on an open hillside, and no competence as marksmen.'