From Aristotle to El Alamein, via the Silk Road and Charlemagne's vast empire, ten leading historians tell us about their best books from 2015.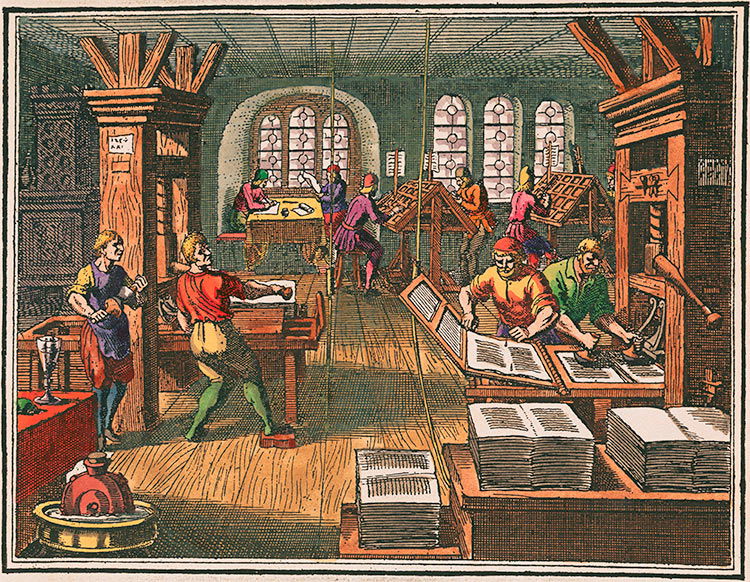 Paul Cartledge
It is sometimes said that we classicists and ancient historians have no feeling for, or even an antipathy towards, the sciences, but it's just not true – as Armand Marie Leroi's The Lagoon: How Aristotle Invented Science (Bloomsbury) emphatically demonstrates. The ancient Greeks' 'enquiry into nature' (historia phuseos) began in the sixth century bc, sparked by encounters with older Babylonian and Egyptian scientific traditions, but reached its climax with Aristotle, the 'master of those who know' (Dante, Inferno 4.131). Leroi does full justice to Aristotle the natural scientist, but especially the connoisseur of fish species flourishing in a Lesbian lagoon.
Paul Cartledge is A.G. Leventis Professor of Greek Culture Emeritus at the University of Cambridge.
Averil Cameron
Peter Frankopan's The Silk Roads (Bloomsbury) is a book that redirects us away from Europe, all the way from the Middle East across the Caucasus and the steppe to the borders of China. It does so in a vast chronological sweep that runs from antiquity to the present day. The major powers have always wanted what these vast areas produced – silk, furs, slaves, gold and silver, wheat, gas, oil – and they still do. Beautifully constructed, a terrific and exhilarating read and a new perspective on world history.
Averil Cameron is former Professor of Late Antique and Byzantine History at the University of Oxford.
Tom Holland
I have two history books to recommend this year: not because I am greedy, but because my choices make such perfect companion pieces. Both cover immense and continent-spanning sweeps of history; both, at a time when power is palpably shifting from West to East, provide a perspective on the past that is refreshingly non-Eurocentric. Barry Cunliffe's By Steppe, Desert, and Ocean (Oxford) tells the story of Eurasia from prehistory up to the 15th century; Peter Frankopan's The Silk Roads, although ostensibly about central Asia, is in fact similarly panoramic in its scope and carries the story forward to the present day. Read in conjunction, the two books demonstrate just how wrong Kipling was: East may be East and West may be West, but over the millennia the twain have repeatedly met.
Tom Holland's latest book is Dynasty: The Rise and Fall of the House of Caesar (Little, Brown).
Jinty Nelson
In a field crammed with political narratives and assumptions about ideological motives, Jennifer R. Davis' Charlemagne's Practice of Empire (Cambridge) offers something different and not just because the clarity of her writing matches that of her analysis. Without ignoring Charlemagne's religion, Davis takes an approach to government as pragmatic as Charlemagne's own. How could this vast empire have been ruled? The answers: through delegation, managing diversity and changing adaptively over time. Charlemagne's well-chosen agents used written instructions effectively and learned from mistakes. Davis' judgments convince. The only misjudgment is the publisher's, pricing this readable and timely book at £99.99.
Jinty Nelson is Emeritus Professor of Medieval History at King's College London.
Andrew Pettegree
Anyone who loves a historical novel should raise a glass to Jefferson Kline, who is translating into English Robert Merle's epic series set during the French Wars of Religion. The chronicle follows the fortunes of Pierre de Siorac, scion of a Huguenot noble family and a medical student at Montpellier. Newcomers should begin with The Brethren (Pushkin Press). 
Andrew Pettegree is Professor of History at the University of St Andrews and author of Brand Luther: 1517, Printing and the Making of the Reformation (Penguin, 2015).
Alexandra Walsham
Stefania Tutino's Shadows of Doubt: Language and Truth in Post-Reformation Catholic Culture (Oxford) focuses on how leading figures within the post-Tridentine church tackled the relationship between language and truth, meaning and morality. It yields rich and surprising insights regarding the nature and evolution of  scepticism and uncertainty in 16th- and 17th-century Europe. Simultaneously, it is a profound meditation on the early modern Catholic roots of intellectual developments that have shaped the historical discipline over the last 30 years: a brilliant study of the theological and philosophical origins of postmodernism and the linguistic turn. By revealing the legacy of doubt bequeathed by contemporary conflicts, it casts the era of the Counter-Reformation in a completely new light.
Alexandra Walsham is Professor of Modern History at the University of Cambridge. 
Sarah Mortimer
My choice is Jan Machielsen's Martin Delrio: Demonology and Scholarship in the Counter-Reformation (Oxford). Although the Jesuit theologian Martin Delrio never met a witch, his writings on witchcraft and demonology were among the most influential in early modern Europe. In this fascinating study, Machielsen shows how Delrio first encountered witches in the pages of classical texts and became drawn into a quest to uncover and comprehend the workings of the supernatural. But Delrio was also a celebrated scholar at the heart of humanist culture, whose vivid descriptions of demons and spirits would shape the imaginations of Europeans for generations to come. 
Sarah Mortimer is Associate Professor of Early Modern History,  University of Oxford.
Eleanor Robson
The past is irrevocably entangled with the present, as Tony Blair has reluctantly acknowledged through his admission that the 2003 Iraq War laid the roots of ISIS, the Syrian conflict and the international refugee crisis. Far better historians than Blair see the origins of Iraq's current predicament in Britain's crypto-imperial Mandate of 1920-32. But John Robertson's magnificent Iraq: A History (Oneworld) takes a truly long perspective. From the first Sumerian cities over 5,000 years ago, via the great empires of Assyria, Babylonia and Abbasid Baghdad, to the modern Iraqi state, he shows how this complex past has always shaped, and been shaped by, contemporary political concerns. 
Eleanor Robson is Professor of Ancient Middle Eastern History at University College London.  
Lawrence Goldman
Karina Urbach's  Go-Betweens for Hitler (Oxford) is a fascinating page-turner about Hitler's secret diplomacy in the 1930s, which was intended to secure British amity and then neutrality when he led Germany to war. Largely conducted by German aristocrats, including Queen Victoria's grandson the Duke of Coburg, the book explores a diplomatic backchannel in which eccentric and exotic figures on both sides did the Nazis' work, often in flagrant contradiction of official German diplomats. Urbach combed her way through archives across Europe to construct this image of a decaying aristocracy using their connections in the cultivation of appeasers in Britain. They were not without influence.
Lawrence Goldman is Director of the Institute of Historical Research, University of London
David Lowenthal
My choice is Frederick Grice, War's Nomads: A Mobile Radar Unit in Pursuit of Rommel During the Western Desert Campaign, 1942-3, edited by Gillian and Colin Clarke (Casemate). Aircraftsman Grice's diaries and notebooks yield a vivid account of life and landscape in North Africa during the British Eighth Army's advance from El Alamein to Tunisia. Schoolmaster, acclaimed folklorist, and writer of children's fiction, Grice brilliantly combines the gritty feel of the Second World War army life as daily experience – its commingled privations and miseries, fears and follies, camaraderie and boredom – with stunning depictions of the Maghreb's deserts and dwellings, oases and occupants. For this reviewer, himself a Western Front infantryman, Grice's superb prose reanimates the war's quotidian realities, grim and sanguine alike, with matchless immediacy.
David Lowenthal's The Past Is a Foreign Country – Revisited (Cambridge), has just been published.