Birth of Louis XII, King of France
Louis XII came to the throne in 1498 and ruled France for sixteen years. According to Howell Lloyd, he was a 'ruler in transition': images of Louis XII elevated royal power to divine status, paving the way for the ideology of absolutism to flourish in the era of the Sun King.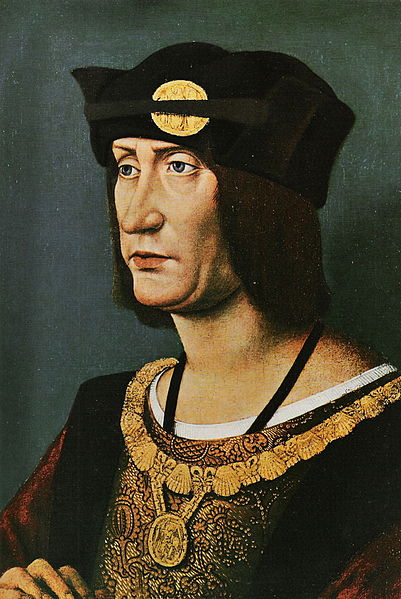 Early in the afternoon of April 7th, 1498, Charles VIII of France escorted his queen, Anne of Brittany, to an antiquated gallery at his chateau of Amboise, to watch a game of tennis. Entering the gallery through a low doorway, the king stumbled on a rotten floorboard and hit his head against the lintel. Shortly afterwards he collapsed. He was carried to a seedy chamber close at hand and laid upon a mattress where he mumbled prayers and drifted in and out of consciousness for some seven hours, and then died. His physicians diagnosed as the cause of death what would nowadays be termed a stroke or a seizure brought on by the accident. Rumours of poison circulated none the less: how could a trifling blow to the head have been enough to kill a man still in his twenty-eighth year? And who stood to profit by his premature demise?