The leading Victorian radical and Liberal politician John Bright was born on November 16th 1811.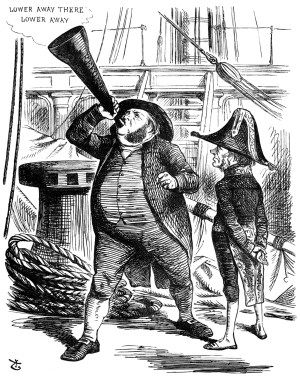 A leading Victorian radical and Liberal politician, admired and detested in equally liberal measure, John Bright was born to a Quaker family in Rochdale in Lancashire, one of 11 children. His father ran a profitable cotton-spinning mill and at 16 John went into the family business. He soon developed a passion for politics, however, and used to read the newspapers to the family in the evenings. He was a member of the Rochdale Juvenile Temperance Band and it was at temperance meetings that he first practised public speaking. In 1839 an impressed Richard Cobden, the Liberal statesman, recruited him to tour the country speaking on behalf of the newly formed Anti-Corn Law League, condemning the landed aristocracy for greed and demanding free trade and cheaper food. In 1839 Bright married Elizabeth Priestman, but to his utter grief and despair she died of tuberculosis in 1841. Richard Cobden urged him to find relief in still more work for the League and he did, drawing huge audiences. He married again, Margaret Leatham, in 1847.
By that time Bright was a member of the House of Commons where he was regarded with considerable hostility by many. As a Quaker and a pacifist, in the 1850s he was fiercely and unpopularly opposed to the Crimean War, which he called 'a terrible crime'. He campaigned against the death penalty and demanded universal male suffrage and the secret ballot in Britain at a time when only one adult man in six had the vote.
Bright was in and out of Liberal cabinets from the 1860s to the 1880s, but to little effect. He resigned over the British attack on Egypt in 1882 and died in 1889 aged 77.
Bright stood 5ft 7in tall and excelled at fly fishing and billiards. He is thought to have coined the expression 'to flog a dead horse' and it was he in 1865 who called England 'the mother of all parliaments'. The Marquess of Salisbury, three times Conservative prime minister, thought him the greatest English orator of his day, but his ideas were too far ahead of his time.