The songwriter was born on June 9th, 1891.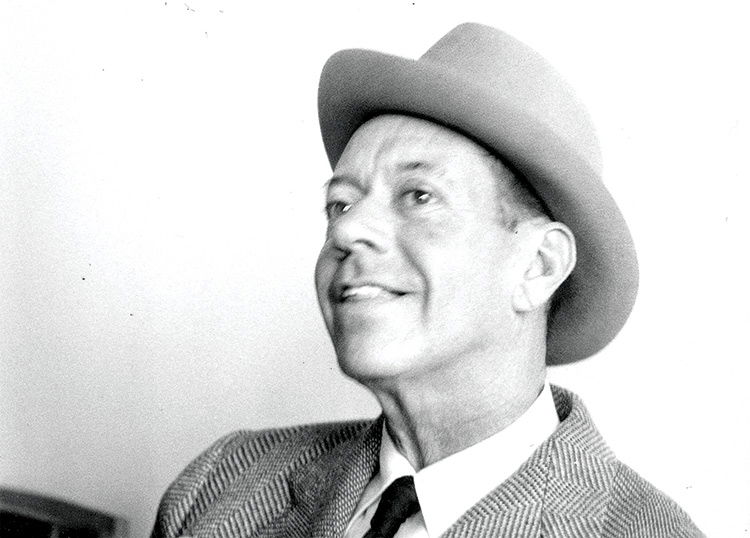 No popular songwriter ever quite matched the wit and sophisticated ingenuity of the lyrics Cole Porter wrote for his delectable tunes. Besides 'Let's Do It' his hits included 'Night and Day', 'I Get a Kick Out of You', 'It's De-Lovely', 'I've Got You Under My Skin' and countless others. 
Born to a wealthy family in the small town of Peru in Indiana, which then had a population of just 7,000 or so, his childhood was dominated by his mother. She not only encouraged, but ruthlessly pressured, her son to use his musical talents to succeed, even pretending that Cole had been born in 1893 rather than 1891 to make him seem even more astonishingly precocious than he was anyway. 
Intelligent, charming and homosexual, he wrote many songs while at university at Yale and then Harvard. In 1919 he married a rich American divorcée called Linda Lee Thomas. Despite his homosexual affairs, the marriage was mutually supportive and they lived in sumptuous luxury (one house had platinum wallpaper and zebra-skin upholstery) among a star-studded roster of celebrity friends while he wrote Broadway musicals and films. 
Things went wrong for him in 1937 when he had an accident out riding that required more than 30 operations and eventually the amputation of his right leg in 1958. He grew more closed in on himself, though he had one final success in 1948 with the music for Kiss Me Kate, an adaptation of Shakespeare's The Taming of the Shrew, for which he won the Tony award for Best Musical.
After Porter's wife died in 1954 he lived mainly in seclusion in his luxury apartment in New York until his death of kidney failure in 1964 at the age of 73 in Santa Monica. He was buried in Peru, between his wife and his father.