The Battle of Bosworth Field: A Welsh Victory?
Robin Evans puts Henry Tudor's victory into Welsh historical perspective.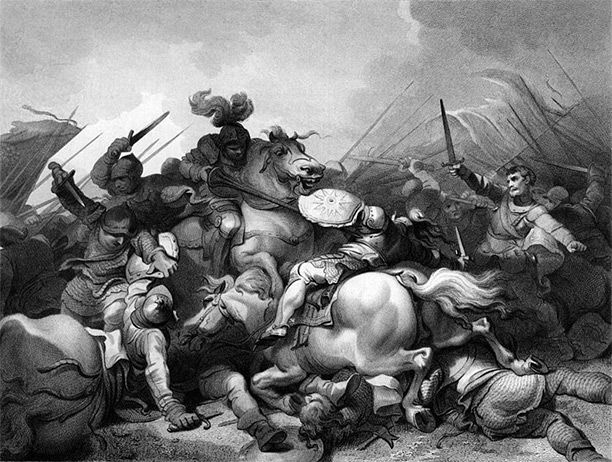 Bosworth Field, 22 August, 1485. The Yorkist forces of Richard III faced those of the Lancastrian Henry Tudor. The ensuing battle would last approximately two hours and Richard would be the first English king to be slain on the battlefield since Richard I in 1199. England had a new king, Henry VII, but his success was due in no small measure to Welsh support and to his Welsh ancestry. In return, Wales expected a great deal of the new king of England.
The Redeemer Cometh
To begin to understand the significance of Bosworth Field to the Welsh, and Welsh support for Henry, one needs to remember that the Cymry (Welsh) were intensely aware of their British heritage. A most significant strand to this heritage was the belief that one day a leader would appear who would free Britain from the English and ensure that Britons would once again rule Britain. When Geoffrey of Monmouth wrote his Historia Regum Britanniae (History of the Kings of Britain) circa 1135 it was widely regarded as a genuine history of Britain. It was this history which presented the prophecy of the return of a leader who would free the Britons to a wider audience. However, such prophecies were known in Wales long before the Historia was written. It comes as no surprise to understand that Geoffrey's history was popular in Wales, particularly in light of the subsequent relationship between Wales and England.