Aztecs: A New Perspective
John M.D. Pohl reviews recent scholarship about the empire swept away by Cortes.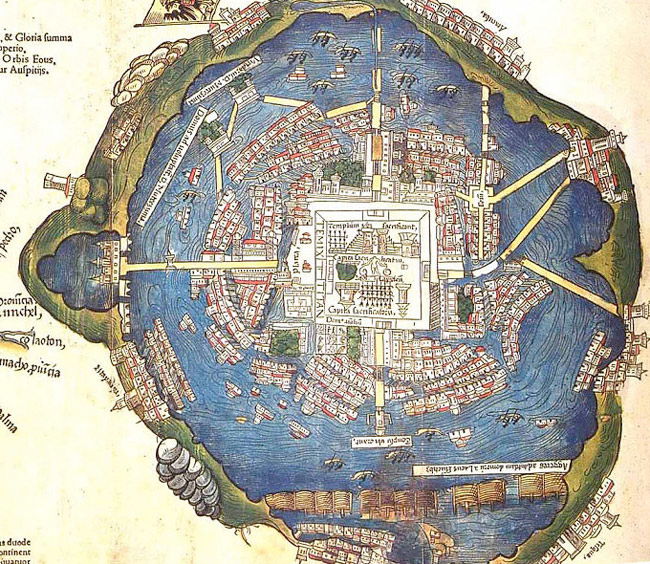 As the warriors stand before the Great Temple of Tenochtitlán listening to speeches given by the emperor, they gaze out over the plaza looking for the faces of their proud families among the multitude who have come to witness their triumph. One mighty veteran gets a firmer grip on the hair of the prisoner kneeling at his feet and looks up at the towering pyramid to ponder the shrine of his patron god. It is the sworn duty of every Aztec soldier to carry on the legacy of Huitzilopochtli, Hummingbird of the South; to be ever vigilant, ever prepared to protect his family and his city from those who would destroy all that his ancestors had worked to accomplish.